Title
: The Chesapeake Bride
Author:
Mariah Stewart
Genre/Age
: Romance/Adult
Series
: The Chesapeake Diaries (Book Eleven)
Publisher
: Pocket Books
Format
: ebook via Publisher/NetGalley
Rating
: ✺✺✺
✺
Links
:
Goodreads
Synopsis
:
From
New York Times
bestselling author Mariah Stewart comes a new chapter in her celebrated Chesapeake Diaries series.

Architect Cassidy Logan has sworn off good-looking adventurers. Newly divorced, she's focused on building ecologically friendly, historically accurate homes on the Chesapeake Bay for her father's construction company. Traveling to Cannonball Island—where there has been no new construction in nearly one hundred years—Cass is sensitive to the heritage of the island, and has come up with plans so perfect she's determined to buy a home for herself. Even the fact that Owen Parker—a local who she dismisses as a lightweight and a player—seems to be everywhere isn't enough to deter her from building her dream house.

Owen Parker is and always has been sinfully handsome and wickedly clever, a magnet for mischief as well as girls. He's a rolling stone, going and doing whatever appeals to him, from flying a mail plane in Alaska, to working on a cattle ranch in Australia, a shrimp boat in Louisiana, and surfing and diving in Costa Rica. When an old friend offers him a job salvaging a sunken ship on the Chesapeake Bay, Owen gladly accepts. Something's been telling him it was time to head home to Cannonball Island, and a job is as good an excuse as any. And he's totally smitten by the pretty architect on the scene, but it seems he's finally met a woman who's immune to his charms. Sooner or later, Owen will have to face the reason why he always runs, because this time, leaving just might be harder than staying.
**Disclaimer: I received a complimentary copy of this book.**
So glad this series isn't over!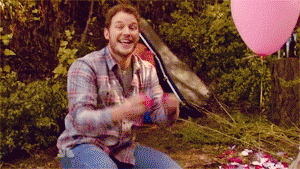 I have been a fan of Mariah Stewart for years now. Ever since my mother handed me the first of the Chesapeake Diaries series and I fell in love with St. Dennis. I thought that the tenth book of this series would be the last, so I was surprised to see number eleven was on the way. I knew I had to read it the second I got my hands on it. I definitely don't regret that decision!
Owen is a man who seeks out adventure and follows it wherever it may lead. Whether it's the mountains of Alaska or the waters of Costa Rica, he can't seem to sit still long enough to grow roots. However, the connection he has to his home on Cannonball Island continues to pull at him, making him wonder if maybe it's time to pick a place to call home. Or perhaps, a person...
Cass knows Owen isn't the man for her. His love-and-leave reputation is all it takes to convince her. But the more time she spends with Owen, the less she realizes she actually knows about him. Deep down, he loves his family and has a deep appreciation for his home's history. Oh, and he makes a great crab cake too.
One accidental date turns into two and soon the pair are stealing kisses and rethinking their futures. But just when things seem to be going great, a big secret may threaten to rip everything away. The couple will have some serious decisions to make if they ever stand a chance at finding their happily ever after.
I liked our characters from the start. Owen was sweet and Cass was ambitious. Together, they could do so much for Cannonball Island and I loved that they each had an appreciation for the place's rich history. I immediately fell in love with Owen's grandmother. Ruby was a breath of fresh air in the story and offered most of the humor. We also get to visit several of the other characters in the town that we've already met in earlier books.
The title may be a little misleading as it seems to actually refer to Owen's sister, who gets married in this book. Her story was told in book number ten but we get to see the ceremony here. Owen and Cass's love story is slower to progress so don't expect to see wedding bells for them in this book. Once I realized this, I wasn't disappointed but the romance is slower burning.
I think the only thing I didn't love about the book was the abundance of backstory. This area has hundreds of years of history and we seem to learn a whole lot about it. I didn't mind a few stories here and there but there was quite a bit more of it in this installment than the rest. It didn't help that the majority of the conversations our couple had revolved around historical buildings or families. I could have done with a little less of the history lesson. But it was still a really good read.

In closing...
I'm excited by Grace's last diary entry. It suggests there are more books to come in this series and I hope the wildcat Chrissie gets her turn soon!