Title
: A Hundred Kisses
Author:
Jean M. Grant
Genre/Age
: Fantasy Romance/Adult
Series
: None
Publisher
: Wild Rose Press
Format
: ebook via The Romance Reviews
Rating
: ✺✺✺
Links
:
Goodreads
Synopsis
:
1296
Two wedding nights. Two dead husbands.
Deirdre MacCoinneach wishes to understand her unusual ability to sense others' lifeblood energies…and vows to discover if her gift killed the men she married. Her father's search for a new and unsuspecting suitor for Deirdre becomes complicated when rumors of witchcraft abound.
Under the façade of a trader, Alasdair Montgomerie travels to Uist with pivotal information for a Claimant seeking the Scottish throne. A ruthless baron hunts him and a dark past haunts him, leaving little room for alliances with a Highland laird or his tempting daughter.
Awestruck when she realizes that her unlikely travel companion is the man from her visions, a man whose thickly veiled emotions are buried beneath his burning lifeblood, Deirdre wonders if he, too, will die in her bed if she follows her father's orders. Amidst magic, superstition, and ghosts of the past, Alasdair and Deirdre find themselves falling together in a web of secrets and the curse of a hundred kisses…
**Disclaimer: I received a complimentary copy of this book.**
A hundred kisses to break a curse?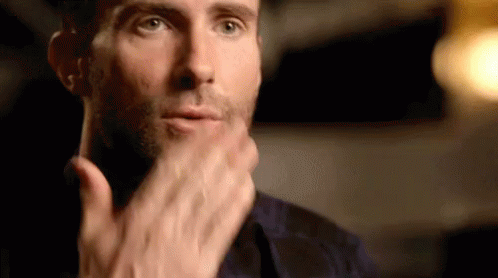 Deirdre has given up. After her two marriages ended with corpses for husbands, she doesn't want to go through that again. No matter how much her father wishes to marry her off to the next available man who walks through their doors. Even the handsome trader, who haunts her dreams. It isn't worth the risk to his life. If only her heart would listen to her head.
Alasdair is on a mission of great importance. Getting sidetracked by a gorgeous woman who has quickly enchanted him isn't helping. Neither is her very persistent father who wants Alasdair to wed Deirdre immediately. Alasdair has a message to deliver and he surprised to find that the woman in question intends to travel with him. Staying away from her just got a lot harder.
But there is trouble brewing at every turn and the couple's journey isn't an easy one. And after arriving at their destination, the pair have trouble keeping their secrets hidden as they grow to care for each other. Toss in a few vengeful men, some magical powers, and our couple will have to learn to trust each other if they plan to survive and begin their happily ever after.
If I'm being honest, this book was rather wordy and I skimmed quite a bit of it. Probably half of it. I realized in the first few chapters that it was a lot of telling and detail but light on the dialogue. Yet, I'm sure you're wondering why I rated this as a 'good read' when I skimmed most of it. Here's why.
This book had a lot of unique qualities and things I did enjoy. The main characters, for instance. I liked Deirdre from the start. I could see and understand her struggle with wanting to give up on ever having a marriage after the deaths of her husbands. I felt for her and wanted her to find a match that wouldn't die at dawn.
Even Alasdair was a likable character. There was a lot of secrecy surrounding his arrival and the real reason he was traveling through was slowly revealed as the story went on. He hid behind an alias for most of the book, but I still found him to be genuine and I rooted for him to find a way to win Deirdre's heart and break the curse.
The thing that really stood out to me was the magical element of the book. I have read a lot of fantasy with witches, clairvoyants, and the like. This story has a mixture of both and additional magics that I haven't really seen before.
I think it was probably the curse and the mystery surrounding the odd relative, Venora, that kept me turning the pages. I could have done without some of the constant talk about the pending war though.

In closing...
A good story with magic, kisses, and swords. Three suns!