Title
: One Last Objection
Author:
Nancy Stopper
Genre/Age
: Romance/Adult
Series
: Oak Grove (Book Four)
Publisher
: Anderby Lane Publishing
Format
: ebook via Author
Rating
: ✺✺✺
✺
✺
Links
:
Goodreads
Synopsis
:
Can a burnt-out attorney turn his friends-with-benefits relationship with a fiery redheaded shrink into something more when she finds herself unexpectedly pregnant?
Dr. Margaret James is a successful psychologist in the small town of Oak Grove, PA. After growing up with two absent parents, she sees no need for a family or children. She's happy and independent and likes it that way. She even enjoys the friends-with-benefits relationship she has with Philadelphia lawyer Michael Bennett.
After his dreams for making partner at his big city law firm are shattered, Michael Bennett packs up, buys out a retiring attorney's practice in his hometown, and moves home. He's looking forward to the slower pace of life in Oak Grove and interested in reigniting his relationship with fiery Maggie James.
An unexpected pregnancy throws Maggie for a loop. She doesn't know how to be a mother. Hell, she can barely take care of herself. Enter Michael, who wants to take care of her and the baby. Is she willing to give up some of her independence at a chance for love and the family she's never had? Will Michael be able to overcome her objections?
**Disclaimer: I received a complimentary copy of this book.**
My favorite of the series!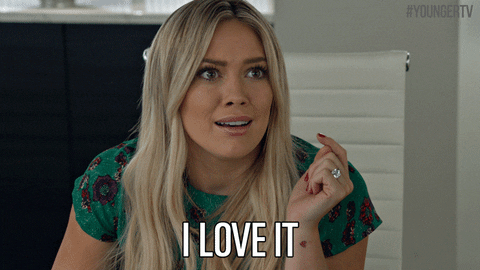 Michael is the brother who has always known what he wanted out of life. Becoming a partner at a prestigious city law firm was the plan. But when that fell through, he found himself moving back home and taking over a smaller practice. His family is thrilled to have him home but there is one person in particular that he is happy to be able to spend more time with.
Maggie has had a friends-with-benefits relationship with Michael for a while now. She doesn't have the time or inclination to date because her psychiatry practice keeps her busy. Yet, she always makes time for Michael when he's in town. So his move should be a good thing, right?
Unfortunately, there is a minor complication of the 9-month gestation type. With a baby on the way, Michael knows he has to do the honorable thing. But convincing Maggie to give up her independence and put her trust in him is harder than he thought it would be. The pair will have to brave hormones, pregnancy complications, and communication troubles if they stand a chance at making this work.
This book started out with a bang!
I have to be honest and tell you that I've always found Michael to be the boring brother of the group. He hasn't ever really impressed me and that's probably because we rarely see him due to his life being outside of Oak Grove. And when we did catch a scene with him in it, he was always a sort of bland character to me. Boy, was I wrong!
From the first chapter, we are thrown right into the middle of Michael and Maggie's passionate ongoing fling. I say 'fling' because it isn't a relationship and it's not even happening regularly. So when Maggie discovers she's pregnant, she is thrown for a loop. I could clearly see her struggle to come to terms with what was happening and trying to figure out how to go forward.
That's when Michael surprised me the most. He really stepped up and my respect for his character tripled in just one chapter. Then it just continued to grow. Despite the obstacles thrown at him--and there were several--he kept his cool and tried to do what he thought was best for Maggie and his unborn baby. It might not have always been what Maggie wanted though.
Maggie was a character I struggled to like as the story went on. From the beginning, she was fiercely independent and I can respect that. But man, those preggo hormones did a number on her. I've had four children myself, so I understand how scared she was. Her attitude did rub me the wrong way at times but she usually made up for it shortly after.
The romance starts off spicy and then it turns sweet. I was fine with that. The author gives us both sides of the coin with this relationship. There is definitely an attraction between our couple and passionate chemistry. But as the book progressed, we see our pair begin to have emotions for each other and the romance changes to thoughtful 'actions' rather than naughty 'action'. I enjoyed watching this pair fall in love.
In closing...
That's the last of these siblings (I think), so I wonder who in Oak Grove will be next to find their match. I wonder if this new therapist that's coming to town might just have her story told soon. Or maybe Tony? I can't remember if he was already paired up or not. Either way, I hope there's more to come! Five suns!