Title
: Dragon Witch
Author:
Kathy Kulig
Genre/Age
: Sci-fi Romance/Erotica
Series
: Dark Realms (Book One)
Publisher
: Burnt Stilettos Press
Format
: ebook via Author
Rating
: ✺✺✺
✺
Links
:
Goodreads
Synopsis
:
The dragon is her protector. But who will protect him?
A sexy space pilot on a desperate mission. A headstrong biologist he loves. And a dragon shifter caught in the middle as their worlds collide.
˃˃˃ Jaida Chel wants to forget her dark past...
She mixes science and magic in her life-saving potions for those who live on the harsh planet of Somerled. Her companion and protector is Kai, the last shapeshifting dragon. He's powerful, willful, and overly possessive of her. So when Jaida's ex-lover, Fleet pilot, Captain Brayden Stokes, re-enters her life, the trouble, and heated passion, begins.
˃˃˃ Brayden loves Jaida...
She's the one woman in the galaxy who could convince him to give up the interstellar trade business and stay planetside. But his mission is about to turn her world upside down. He'll do anything to rescue endangered colonists on a dying planet, but at what cost?
Dragon Witch is the first book in the Dark Realms series, a collection of standalone Sci-Fi and paranormal romance books. If you like dragon shapeshifters, interplanetary space adventures, and hot romance, then you'll love Kathy Kulig's sizzling thrill-ride.
Author Interview with Kathy Kulig
Brief introduction? In 3 sentences or less, tell me about yourself.
I think most writers get hooked on books at an early age, and tend to look at the world with a more curious eye than the average person. That's me. I've been writing for a long time, but was formally published in romance in 2004.
What genre do you write and why?
I've written in a variety of genres, but mostly paranormal, sci-fi and contemporary romance. I've been a huge sci-fi fan since I was a kid—movies and books. So, it's no wonder I gravitate toward those stories in my writing.
Is writing your day job? If not, what else do you do?
Writing is not my day job. I wish it was! During the day, I work as a cytotechnologist—I look for cancer under the microscope. Yes, I'm a science geek. I also bartend a couple days a week.


Do you have a favorite book or author?
There's no way I could chose a favorite book or author. I read such a variety. I do think authors like Ray Bradbury and Arthur C. Clarke influenced my love and curiosity about writing.


Do you write one thing at a time or have multiple projects going at once?
Right now, I have many projects going on. I'm finishing 4 books in the Dark Realms series, working on a box set for a trilogy, and considering another dragon shifter story.


What book that you've read has had the biggest effect on you?
There are a bunch. But a couple that stand out would be Anne Rice's Vampire Chronicles like Interview with a Vampire, and Jude Deveraux's The Knight in Shining Armor.


What is your least favorite part of the writing and publishing process?
Probably marketing. It's always difficult finding new ways to get readers to discover your books and marketing romance books keeps changing.


Do you use an outline or just jump right in?
A little of both. I start with a basic outline, 3 act structure and key plot points. But as I start to write, the story may change and go into different directions.


Do you ever dream or daydream about your characters?
All the time! I imagine them having conversations with me and other characters. I imagine what I'd say to them, if I met them. Weird, I know.


What is your next project, after this?
After I release all 4 books in the Dark Realms series, I'll either work on another dragon shifter book, connected to Dragon Witch, or finish a vampire series that's almost completed.
Quick Fire Questions… And GO!
Favorite dessert? Ice cream
Favorite vacation spot? Any tropical beach
Favorite movie? Love Actually
Favorite song? Don't have one.
Favorite sports team? Yankees
Favorite show to binge watch? Game of Thrones
How many pets do you have? None
What do you drive? Nissan Juke (cosmic blue, looks purple)
Do you have a quirk? Probably several
Do you have a pet peeve? Rude, entitled people
Do you collect anything? Books
Favorite guilty pleasure? Dinner out at a nice restaurant with dh
What would your superpower be? Time travel. I'd go into the past visit friends or family who have passed, or historical places, then go into the future and see how things will change.
What is your biggest fear? Not having enough time to do all the things I want to do, see all the things I want to see.
Are you a night owl or early riser? Both. I don't sleep much.
The beach or the mountains? Beach
What is your most prized possession? An old poetry book I inherited from my grandmother. A high school friend of hers moved to Hawaii and gave it to her in 1940. The book was published by a small press in Hawaii and the cover is made from woven sea grass. There are seascape drawings and poetry about the sea and life. I also found a photograph of my grandmother's friend's family. Husband, wife and two small children looking very happy. The photo was dated a few months before Pearl Harbor. I always wondered what had happened to them.



Thank you for having me as a guest!!
From Dawn: Thank you to Kathy for sparing some time to answer my questions!


**Disclaimer: I received a complimentary copy of this book.**
A steamy read with secrets, sex, and dragons!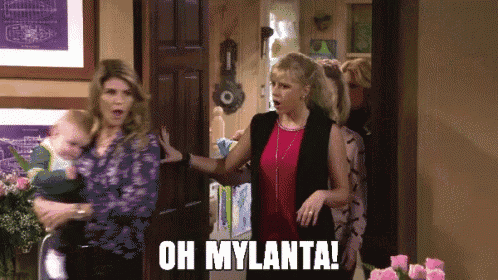 Brayden is in a bit of a pickle. He's lost his pilot license at the worst possible time, when a volcanic eruption is about to wipe out a whole group of people on another planet. In order to get to them in time, he'll have to barter with a wicked captain and betray someone he cares deeply about. He just hopes the plan will work. And that his woman might forgive him some day.
Jaida is thrilled to see Brayden again, but she's hesitant to pick up where they left off. She knows he won't be staying, despite his claims, and his leaving will break her heart all over again. But even though he's clearly keeping secrets, she has a few of her own. And they're really big...and just might breathe fire too...
When I first read the blurb for this novella, I thought, "What in the world?" and re-read it just to be sure that I wasn't seeing things. Yes, this book really is a mixture of sci-fi space themes and fantasy dragons. I was immediately intrigued by the idea and decided to read/review it. I'm glad I did because this was a fun book.
Despite the length, there is a lot of story told here. We move around quite a bit and the pacing was just quick enough to keep me engaged but not too fast to where I couldn't keep up. There were some surprises tossed in there too. Definitely didn't see the one about the dragon coming. Whoa.
I liked both of our main characters who had a bit of history with each other. They also had great chemistry and a whole lot of naughty fun together. While some might be irritated by Brayden's keeping secrets from Jaida, it didn't really bother me. They each had some truths to tell throughout the story. I sped through this novella and wanted more in the end. That's usually a good sign.

In closing...
I can't wait to see what happens next in the series and which worlds we get to explore.
Four suns!