Title
: Captured Memories
Author:
Katherine McIntyre
Genre/Age
: Contemporary Romance/Adult
Series
: Cupid's Cafe (Book Three)
Publisher
: After Glows Publishing
Format
: ebook via Author
Rating
: ✺✺✺
✺.5
Links
:
Goodreads
Synopsis
:
An invitation to Cupid's Café will change your life.
After the incident that caused Liv Morozov to drop out of college, years later she's still trying to pick up the pieces of her life. She's managed to carve out a career for herself as a photographer, but when it comes to guys? Her issues send them running for the hills, every damn time.
Zane Parata has declared himself off-limits for relationships. Between trying to maintain sobriety and the long hours he works as a chef, no one wants to deal with his brand of damage, and he wouldn't want to burden them in the first place.
When Liv shows up at Cupid's Café, she never expected to find Zane, her brother's former best friend who had vanished one day and never returned. The sparks that surged when they were both teens rekindle stronger than ever, and all too fast, Liv and Zane entangle in each other's lives, breaking their own rules. Except with both struggling with the demons from their past, the love that's begun to grow is one lapse away from shattering the two of them beyond repair.
**Disclaimer: I received a complimentary copy of this book.**
Two battered people find strength in each other.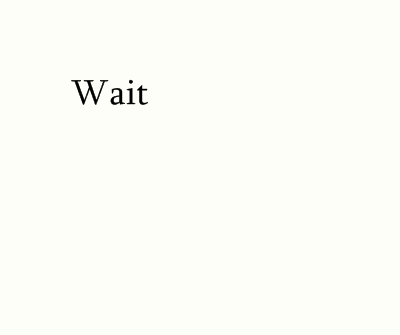 Zane is no one's hero. After spending some time in jail and working tirelessly to kick his addiction to alcohol, he's finally gaining traction in his life. But he still knows that his chances of marriage and a white-picket fence are practically nonexistent. He wouldn't saddle some poor woman with his baggage and uncertain future. Fortunately for him, fate hasn't given up on him just yet.
Liv is stunned to find her brother's ex-best-friend at the cafe she's been invited to. She hasn't seen him in years and he seems to be just as surprised to see her too. However, Zane has hardened over the years and his past appears to be just as haunting as her own. Just when she thinks she might have scared him off for good, he comes back for more. Maybe they can fight their demons together and finally find some semblance of happiness.
As always, I love this author's writing and ability to weave a complex story in an easy way. This particular book was different from most of the stories I've read by her since it was contemporary romance. I fell in love with her writing through her paranormal romance series and I think she writes contemporary just as well.
I could really connect with both characters and see their struggle. Even if you've never known someone who suffers from alcohol addiction or has been sexually assaulted, I think this story is just raw enough for you to understand their situation and how it still affects their daily lives, but still wouldn't bother someone who is triggered by either of these themes. It was done really well.
As for the romance, I could feel our couple's chemistry from their first scene together. They do have a history with each other which gives them a sense of familiarity right off the bat. But they still have to work for it. The love scenes were steamy and plentiful. I can't believe how quickly I flew through this book and I enjoyed every minute.
The one thing I do wish we had gotten was more of an explanation about the Cupid's Cafe and the mysterious letters sent. I wanted to understand if it was something otherworldly that brought our couple back together or if it was really Cupid pulling the strings and using the cafe as a cover. I also wonder about the man who harmed Liv, since she seemed to be expecting him to pop up somewhere. Was he still in the picture or was she just paranoid? I was left wondering.
In closing...
The other books in this series look interesting too. I might have to check them out. 4.5 suns!