Title
: Perfect Match
Author:
Lila Monroe
Genre/Age
: Contemporary Romance/Adult
Series
: Lucky in Love (Book Five)
Publisher
: Self-published
Format
: ebook via Author
Rating
: ✺✺✺
✺
✺
Links
:
Goodreads
Synopsis
:
I have sixty days to make this maverick billionaire fall in love… with somebody else!
Jack Callahan has the hottest smile in tech. And as for his ass…ets - well, there's a reason he's the biggest playboy in town. But thanks to douche-bro investors and my snake of a college nemesis (don't ask), he's also my last shot to take my new dating app from kick-ass idea to world-conquering, million-dollar reality.
There's just one problem: he doesn't believe you can make a program for love.
With my future on the line, I set him a challenge: if I can use the app to find his soulmate, he'll invest in my company. Simple, right?
Wrong.
It turns out, Jack's cocky attitude pushes my buttons - in all the sexiest, most infuriating ways. My research tells me he's the absolute worst guy in the world for me… so why can't I keep my hands off him?
And with my deadline approaching fast, how will I choose between my big break - or a broken heart?
Buy Links:
**Disclaimer: I received a complimentary copy of this book.**
I'll never let go, Jack...I'll never let go of your handsome self.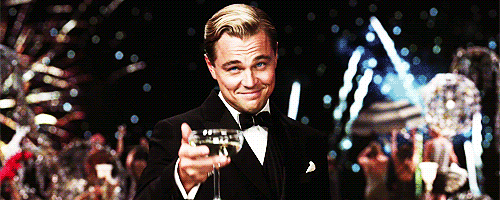 I've been a fan of this author for a while and I always jump to read another of her books. There is always an interesting plot, well-rounded characters, splashes of humor, and a whole lot of steamy goodness. I'm having a real tough time deciding which of the series is my favorite so far. It's a toss up, really.
McKenna is ready to take her dating app to the next level, but she needs an investor in order to do so. After finally securing a meeting with the man she's sure will be interested, she's disappointed to find that he's skipped out. Unwilling to give up on her dream, she follows him and forces him to listen.
Jack finds McKenna's proposal to be amusing but he doesn't put any faith in her dating apps ability to find a person's soul mate with some fancy algorithms. Yet, he's impressed by the woman's tenacity and decides to fund her project under one condition: she has to prove her method works by finding his soul mate. Yikes.
Jumping right in, McKenna starts the hunt for Jack's ideal woman. But when the dates don't go as planned, she begins to wonder if something is wrong with her app or if maybe Jack isn't interested in finding his match at all. Can she convince him to invest in her business or does he just want to spend his time and money on her, instead. It's a battle between two stubborn hearts who get a surprise of a lifetime.
This book was fun from start to finish. I loved McKenna's willingness to play a little dirty, if necessary, to get her foot in the door for her app. She really impressed me and I found myself liking her more and more as the story progressed. I took an immediate liking to Jack too. He was a laid-back guy, but he knew how to run his business.
The plot was interesting and there was a struggle here with our characters crossing into the forbidden love territory as business partners. I loved the way Jack maneuvered McKenna into spending time with him. Clever man. And the pair had great chemistry. The love scenes were hot and I couldn't get enough.

In closing...
Another great read by an author who has quickly become a favorite. Five suns!