Title
: Enchant
Author:
Micalea Smeltzer
Genre/Age
: Paranormal Romance/YA
Series
: Enchanted (Book One)
Publisher
: Self-published
Format
: ebook via NetGalley
Rating
: ✺✺✺
✺
Links
:
Goodreads
Synopsis
:
Mara Pryce never imagined that her life was anything but normal and then a strange gray-eyed young man appears at her graduation. When he vanishes without a trace, she's convinced he's a figment of her imagination. Then he appears again and shatters her whole world.
Mara is an enchanter, part of an ancient line of Wiccan power, and a war is raging—one of good and evil—between the Enchanted and the Iniquitous.
The Iniquitous want her dead and it's Theodore's job as her protector to keep her safe.
When Mara and Theodore arrive at a safe house, where Mara will remain hidden while learning about her powers, they find that the real threat might be a little closer to home than they want to believe.
**Disclaimer: I received a complimentary copy of this book.**
A girl receives the surprise of her life...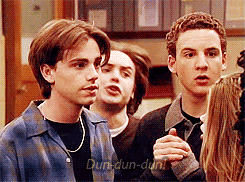 When Mara's world falls apart, she finds herself on the run from an evil force who wants her dead. Her savior is a complete stranger and a man she can barely stand to be around. With no one else to turn to and questions about everything she's ever known, Mara has no choice but to trust this mysterious guy. Stranger thing is...she sort of already does.
But Theo is more than he appears and Mara soon learns that he's in charge of her protection. He's the one person in the world who can keep her safe and Theo is tied to her in ways she can't explain. As their connection grows, so do her feelings for him, even though they are forbidden to be together. Even if they did decide to give in to the temptation, there is still a dangerous group of sorcerers with their wicked eyes on Mara. She may never be safe again.
This book surprised me while also being quite a bit predictable. I know, that may not make any sense. There are a lot of your usual tropes here with an angsty love triangle, teenage mean-girl slash resident slut (who our heroine hates), and the main character is a 'chosen one' who has no idea she even has these special powers and accepts them as truth pretty easily. Of course, right?
It's all been done before and usually I roll my eyes at that. I can't lie, the whole thing with the jealous mean-girl was a little eye-roll worthy. But for some reason, I still found myself immersed in the story and unable to put the book down. There was enough uniqueness here to keep me interested and still surprise me a few times.
I liked our main characters a lot and enjoyed reading about them, even though Theo's sister did get on my nerves quite a bit. She was immature and her behavior didn't make sense to me at times. Winston was a nice character and I liked him even if I didn't like him for Mara. Her chemistry with Theo was great. I definitely ship this pair.
In closing...
There is a cliffhanger ending and it left me clutching my Kindle for dear life. I will absolutely be reading the sequel. Four suns!