Title
: Heartthrob
Author:
Katie McCoy
Genre/Age
: Romance/Adult
Series
: None
Publisher
: Katie McCoy Books
Format
: ebook via Author
Rating
: ✺✺✺
✺.5
Links
:
Goodreads
Synopsis
:
Move over, Colin Firth - there's a new Darcy in town!
Jax Hawthorne is Hollywood's sexiest bad boy. I'm a glorified secretary who thinks color-coding my library is a wild Friday night. So when he shows up after all this time wanting to make good on our childhood deal to tie the knot, it's not because he can't resist my perfect credit score.
He needs a fake girlfriend to rehab his reckless image, and I'm the (safe, sensible) girl for the job. I would be insulted… if the proposal didn't come with an all-expenses-paid trip to England while he shoots a new movie version of 'Pride & Prejudice.'
Goodbye, my dumpster fire of a dating life. Hello, steamy nights with a chiseled hunk who knows all the right moves.
Soon, I'm knee-deep in the English mud - and on-set drama. But all our fake-smoldering is getting my very real panties in a twist. It turns out, Jax is so much more than just a reckless playboy. He makes me want to forget our 'arrangement'.. and break all the rules.
Can our pretend romance turn to something real? Or will scheming actresses, control-freak PR crews, and a pesky little thing called love ruin the best (fake) relationship of my life?
Find out in the hot, hilarious new romance from Katie McCoy!
**Disclaimer: I received a complimentary copy of this book.**
Who doesn't love a fake relationship romance?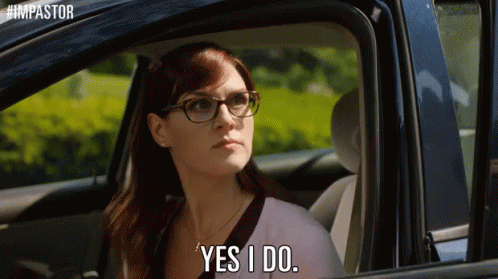 Penny's life isn't glamorous. She works in financing and her ex-boyfriend dumped her because he thinks she's a bore. Running into an old friend who has become a famous actor is probably the most exciting thing to happen to her in a long time. Being asked to play the part of his pretend girlfriend for a while is an even bigger surprise.
Jax has a reputation for being a playboy in Hollywood. If he wants to win his dream role, he has to convince the movie executives that he isn't a flake and won't let his private life be a distraction. So when he runs into the woman who promised to marry him fifteen years ago, he has the perfect opportunity to change his image.
Reconnecting with Penny makes Jax remember why he wanted to marry her in the first place. And being near her again has shown him how much he needs her in his life. But playing a couple and being a couple aren't quite the same thing. They both would have to risk heartbreak if they truly want to give their love a chance.
These characters were pretty great. We see things from Penny's perspective more often, but we do get some of Jax's point-of-view as well. Penny was a down-to-earth woman who needed a change in her mundane life and Jax was a larger-than-life man who could give it to her. I think they fit each other very well and I loved the way they stood up for each other. I appreciate loyalty in my romance books.
The chemistry between our couple was also nicely done. They had a prior friendship but I wouldn't necessarily call this a friends-to-lovers romance since they were practically strangers when they reunited. Still, the pair had witty dialogue and a good dose of sexual tension which lead to some pretty steamy love scenes later on.
I've read a lot of romance books and several with the 'fake girlfriend' theme. They always seem to follow a similar plot pattern and become a bit predictable. I was hoping this would be different and it was, just a little, but enough that I thoroughly enjoyed it. I would have liked if it had been less predictable, but it's a small complaint and one I make quite often in this genre. Still a good read, though.
In closing...
Another fun weekend read. I look forward to seeing what comes next! 4.5 suns!