Title
: Rock Solid
Author:
Carly Phillips & Erika Wilde
Genre/Age
: Contemporary Romance/Adult
Series
: Book Boyfriend (Book Four)
Publisher
: CP Publishing
Format
: ebook via Rockstarlit
Rating
: ✺✺✺
✺
✺
Links
:
Goodreads
Synopsis
:
Connor Prescott doesn't do one night stands (yes, ladies, he's an anomaly) so when he meets a beautiful woman during a snowed in night at the airport who wants to forget her heartache, he makes an exception.
Their night together is incendiary, and by morning Connor wants more . . . except his sexy stranger is gone. He's pretty sure he'll never see her again, until three and a half years later she finds him, and changes his entire world with three little words . . . You're a daddy.
**Disclaimer: I received a complimentary copy of this book.**
This hero is to die for! *swoon*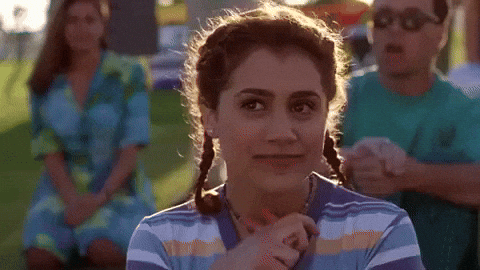 When Connor meets his dream woman in an airport, he thinks he's hit the love lottery. She's everything he's looking for and they even live in the same city. Almost as if it's fate and he's more than willing to give this a chance. Only, she's recently had her heart broken and just wants a wild night with a stranger. No strings attached. Ouch.
Fate intervenes and Katie leaves with a 9-month reminder of the perfect night she spent with Connor. Unable to contact him, she raises their daughter on her own for three years. After finally locating him, she makes the tough decision to tell him about their child while desperately hoping he will understand.
Little does Katie know, but Connor has much bigger plans for the three of them. In fact, he'd love nothing more than to make their little accidental family a permanent arrangement. He just has to convince Katie that they are meant to be together and to take a chance on him again.

Okay, so it's not often that a male lead really surprises me. I usually find that the more an author tries to write a man as desirable, with all of those annoying 'manly' traits, the more I tend to dislike them. Not so in this case. Connor was a breath of fresh air in the overly-broody and anti-commitment flooded romance genre. I just loved him.
And Katie was a pretty likable character too. Even if I did want to strangle the poor woman for her stubbornness at times, I still rooted for her to wise up and see what a great man Connor was. I mean, come on. He is literally a dreamboat and such fantastic book boyfriend material. In other words, I would totally hit that. *wink*
I loved the first couple of chapters in this book and the way our couple initially came together was excellent. I hadn't re-read the blurb before I started the book so the secret baby came as a surprise to me. I might have gasped out loud when I saw it. I almost wish it wasn't given away so that others could share the same 'whoa' moment that I did.
As for the romance...umm, swoon. Connor again impressed me with how he could be both romantic and naughty at the same time. It was highly entertaining, just with the love scenes alone. Toss in the adorable family element and I was a goner. Just fantastic. My poor ovaries wanted to explode. And the ending was cute too.
I cannot recommend this book highly enough and I can't believe I haven't read anything by this pair before. Five suns!