Entangled Publishing is thrilled to celebrate the release of five scintillating historical romances!
New Releases:
Click on cover to purchase!
Title
: Highland Redemption
Genre/Age
: Historical Romance/Adult
Series
: Highland Pride (Book Two)
Publisher
: Entangled Publishing
Format
: ebook via Publisher
Synopsis
:
While spying for Clan Cameron, Brodie Cameron rescues a lass, only to realize it's Skye—the woman who'd broken his heart. He needs to get her to her uncle as quickly as possible to keep her safe, but every minute he's distracted from his mission brings the clans that much closer to war. And having beautiful Skye anywhere near him is dangerous, because the price on his head is higher than the one on hers.
Upon being rescued from kidnappers, Skye finds herself staring into the eyes of the man she once loved—Brodie Cameron. She's grateful to be freed, but has no idea how she'll resist the lad who has become a braw man. Especially because she's promised to another, in a political marriage forged to strengthen the Royalist clans against the Covenanters who plot to turn Scotland upside down.
---
Skye's heart had clenched at the all-too-familiar thick Highland burr of the man who'd jumped into the back of the wagon.
Nae. It couldn't be—it was the terror of being abducted by strangers playing tricks on her.
A broad shouldered man leaned closer and she let go of the breath she held, because she didn't recognize the form. These shoulders were much wider and the girth was almost twice what she remembered from the man of her youth. Hoping to hide, she sank back into the depths of the cart, her entire body stiffening and her heartbeat increasing, pounding in her chest.
But then he reached for her, and a beam of moonlight hit his face. The intruder gave her the smile that had once brought her to her knees, the one she had spent her whole childhood trying to put on his face. Now, the sight only brought her pain.
She had spent the last five years of her life trying to forget that smile, trying to shake the memory of him, trying to become a whole person again. With that one cocksure smirk, he had just shredded all of her efforts, and damn him, she wanted to reach out and feel that he was real, that this was not one of those dreams she would wake from and he'd be gone, leaving her alone yet again.
Many times, he'd visited her at night in her fantasies, saving her from imaginary foes and then professing his undying love, promising to never leave her side again. In the delirious haze of sleep, she always forgave him, but this didn't feel like a dream.
I'm an imbecile.
She had to remind herself she hated this man. He'd promised her the moon, made her dare to believe they could have the perfect life together. A home, a family, and love.
Then he had taken it all away. He had carelessly tossed her aside and left her with a gaping hole, a void that could never be filled. She had given her heart to him, and he had trampled all over it.
Winner of the National Readers' Choice Award and Holt Medallion for Best First Book and Best Historical, Lori Ann Bailey writes hunky highland heroes and strong-willed independent lasses finding their perfect matches in the Highlands of 17th century Scotland. Writing about the people and places playing in her head helps her live out her dreams and delve into her love of history and romance. When not writing, Lori enjoys time with her real life hero and four kids or spending time walking or drinking wine with her friends.
Purchase Link:
**Disclaimer: I received a complimentary copy of this book.**
Rescued from abduction...by your lost love?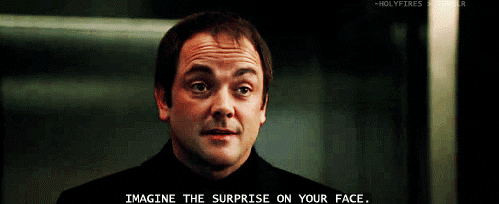 When Brodie sees a woman being abducted, he has no other choice but to postpone his mission in order to save the lass. Discovering the woman is none other than the girl he once gave his heart to and thought he would marry does make it more complicated. And the fact that there seems to be a bounty on her head means he must protect her from an unknown enemy or two.
Being kidnapped by two strangers was bad. Realizing her rescuer is the man who once ripped her heart to pieces is enough to make Skye wish she was with the kidnappers instead. Because spending time with Brodie only makes her remember the life they never got to enjoy and reminds her of the pain she's tried hard to forget.
But Brodie won't let Skye out of his sight while her safety is in jeopardy. And even if they did give in to the undeniable chemistry between them, he lives a double life that he could never share with her and Skye is recently betrothed to another. A strong love may not be enough to keep them together in the end.
This is a historical romance but also a bit of a mystery novel. I haven't read the first book of the series so I'm not sure if it's a reoccurring theme or just this one in particular. From the first chapter, we're thrown into a fairly complicated battle between the clans in which our characters are caught up in. I can't lie, there were a lot of Mac-somethings to try to keep straight. You do have to pay attention or you may end up confused.
Putting the plot aside, our couple were likable characters. We do get to see both of their points-of-view and it helped to get to know them better. They have history with each other and their falling out is slowly explained throughout the story. I probably would have liked the book better had the plot been thinned and more focus been on the couple, but that's just personal preference.
The romance was sweet and spicy at the same time. Despite there being so much focus on the plot, our couple do get to enjoy quite a bit of naughty time together before being thrust back into the storm of abductions and secret schemers. It was nice to see the pair spend time alone and get to know each other again. It made me root for them to find their happy ending.
If the ending predicts what I think it does, poor Isobel is about to get the shock of her life in the next book. Sounds like fun! Four suns!