Title
: Bad Princess
Author:
Julianna Keyes
Genre/Age
: Contemporary Romance/NA
Series
: None
Publisher
: Self-employed
Format
: ebook via The Romance Reviews
Rating
: ✺✺✺
✺
✺
Links
:
Goodreads
Synopsis
:
Notorious for leaping off roofs, maiming foreign royals, and
that
twerking incident, Brinley Cantrella of Estau is nobody's definition of a good princess. She's fearless and bold, not good and gracious. And after a lifetime of being told she's unfit to be queen, wearing the crown and helping to usher Estau into a new era is the one dream she's never dared chase.
But when her older sister abdicates the throne, all Brinley has to do to inherit the role is not twerk, not maim anybody, and definitely not get caught fooling around topless with Prince Finn, her childhood crush, the only man she's ever loved… and her sister's former future husband.
Finn embodies the definition of
good.
Tall and handsome, serious and honorable, he always does the right thing — including agreeing to marry his ex's sister to cover up this latest scandal. Brinley has fallen down stairs, broken teeth and broken bones, but this is the first time her heart has ever been broken. She now has the crown and the prince, and on the surface, life is good — but is being married to a man everyone swears could never love her back good
enough?

**Disclaimer: I received a complimentary copy of this book.**
Such a fantastic fairy tale romance!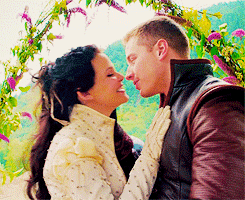 When Brinley is forced to take the place of her absentee princess sister, she's sure it won't be an easy task. Especially since she's earned the reputation of a bad princess already. And everyone else seems to think she isn't right for the role either. Getting caught in a naughty position with the world's most perfect prince only makes things more complicated. In the end, does Brinley have what it takes to be queen and will the prince-who-never-does-wrong be willing to forsake his reputation for the girl of his dreams?
I hope to see this in film one day. It was written so well that I thought I was watching a movie while reading it and I could just see this as a movie on Lifetime, Netflix, or Passionflix. Maybe it's all of the underwhelming romance movies I've been watching for the past few weeks that made this stand out all the more. Either way, I think this is prime movie material and someone should jump on it.
And another thing, where can I read about Brinley's sister and the lumberjack? That sounds like a great love story waiting to happen, if it hasn't already. Maybe just a novella? And Finn's brother and his soon-to-be ex-wife need to find their own happy endings too. I could just see an entire series of these royals finding love in unconventional ways.
Back to the story at hand, I really liked reading this. I've read and enjoyed two other of this author's books so when I saw this one, I wasn't afraid to give it a go. The idea of a princess being bad at her only real job and getting mixed up with her sister's previously betrothed was a recipe for a good time. And it was. I was entertained from the first page to the last.
The plot was fairly simple and there were a few twists thrown in. Even though we are dealing with fictional royal kingdoms, I found it easy to keep up with who everyone was and where they were from. I think the romance was actually really sweet, though there were several more steamy scenes in there too. This couple had some really adorable interactions when it was just the two of them.
I do think this story could have benefited from a dual point-of-view. It's hard to get a sense of what Finn thinks and how he feels from just his interactions with Brinley, alone. Mostly because he's so used to masking his emotions, we don't see them come out very often. For this reason, we're forced to sort of accept his words when he says he cares for Brinley, though I'd rather have seen this myself by getting a glimpse into his head.

In closing...
A modern-time fairy tale for any romance lover. Five suns!