Title
: Blue Moon
Author:
Lisa Kessler
Genre/Age
: Paranormal/Romance
Series
: Moon (Book Six)
Publisher
: Entangled Publishing
Format
: ebook via The Romance Reviews
Rating
: ✺✺✺
✺
Links
:
Goodreads
Synopsis
:
"She's his muse, his mate, and she's completely off-limits."
"He's a jerk, a recluse, and her newest assignment."
Until he broke her heart, Vivianna Lopez loved Logan Reynolds.
Five years later, she's an aspiring music journalist and he's the camera-shy lead singer of Logan and the Howlers.
Armed with a backstage pass, Vivi's back in her hometown of Reno, nestled in the shadows of the Sierra Nevada mountains. She must score an interview with Logan to land her dream job - otherwise it's back to Boston, with no scoop and no job. It's just business-at least that's what she keeps telling herself.
Logan still loves Vivi, his soul mate, but there's something even she doesn't know about him: He turns into a werewolf every full moon and a secret organization is hunting down his Pack.
Vivi may not have Logan's senses, but she can sniff out that he's hiding something. He knows it's only a matter of time before the truth about him - and his Pack - is revealed. And then he really will lose her.
**Disclaimer: I received a complimentary copy of this book.**
To get a second chance, one man has to reveal himself...and his wolf.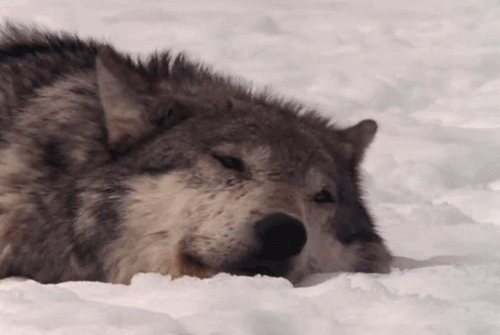 Anna has always had big dreams of being a journalist. She just needs an interview with a reclusive rock star to seal the deal. A man who isn't a fan of the media or publicity. And he's also the same guy who she used to share her secrets with. The one who once held her heart and then in turn broke it to pieces. Yeah...that man.
Logan has regrets when it comes to Vivianna, but he still thinks he did the right thing by setting her loose years ago. Her bright future would have been dimmed by the dangers in his life as a werewolf. She has no idea about this other side of him or his Pack. And Logan hoped to keep it that way.
But when the pair reunites, it becomes obvious that their sizzling chemistry is still there. And no amount of effort to ignore their attraction will help. Logan can't stand the idea of letting Anna walk out of his life a second time. He just has to convince her to accept him as a werewolf and he needs to keep her safe long enough to rekindle their flame.
This was one realistic story. Not that I believe in fairy tale werewolves and shifter jaguars or women with the ability to set things on fire. No, I mean in the romantic sense. Anna really surprised me by being pretty darn sensible about protecting herself and her heart from the man who left her without a word. Heroines are usually so quick to take back the guy who did them wrong, but not this chick. She really made him work for it and earn her trust.
The romance was still spicy, despite the fact that Anna didn't faint at Logan's feet like the rest of his screaming female fans. The two had a lot of sexual tension and some hot-and-cold moments that left me wanting more. And I got it. There was no lack of romance in this book and I happily absorbed every page of it.
As for the paranormal element, it was a big part of the story and became more complex as the book went on. This is pretty far into the series so it was probably not the best book to start with. Still, I tried to keep the characters straight, especially with all of the little tidbits of information about character/couple history. And there was quite a bit of that too. I'm definitely excited to jump right into the next book.

In closing...
Dangerous villains, steamy romance, and hot werewolves! Four suns!