Title
: The Rogue Is Back in Town
Author:
Anna Bennett
Genre/Age
: Historical Romance/Adult
Series
: Wayward Wallflowers (Book Three)
Publisher
: St. Martin's Press
Format
: Paperback via Goodreads Giveaway
Rating
: ✺✺✺
✺
✺
Links
:
Goodreads
Synopsis
:
Hide your daughters and your maiden aunts…Lord Samuel Travis is back.
―The London Hearsay, special society edition
Equal parts scoundrel and seducer, he's returned to London determined to mend the rift with his older brother. All Sam must do is take possession of a tumbledown town house. A seemingly simple task, except the house is occupied—by an infuriating, whip-smart beauty who refuses to do his bidding.
Miss Juliette Lacey's wallflower days are over. She has a plan to turn her eccentric family into the toast of the
ton
—but the devilishly handsome rake trying to oust them from their home thwarts her at every turn. How can one man be so vexing
and
make her simmer with desire?
As her attraction to Sam deepens, Julie's problems grow—she may have, once upon a time, secretly shared a kiss with his honorable older brother. Suddenly, Julie's caught between a rogue and a marquess, between passion and respectability. Torn between two brothers, what's a girl to do?
**Disclaimer: I received a complimentary copy of this book.**
Reputations can be deceiving...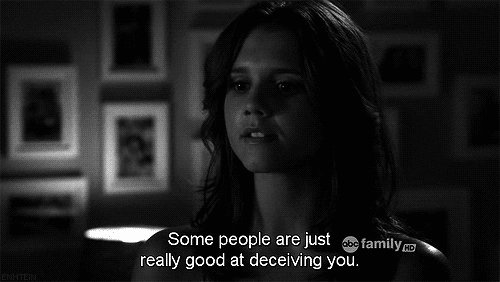 Samuel is good at being a rogue. It's all he's ever known. Since the death of his father left their entire estate to his older brother, Sam has been running from responsibility and everything that slightly resembles productivity. Now, his brother has had enough of his ways and has kicked him to the curb, leaving Sam one last task to finish--evicting someone from one of the estate's properties.
Juliette is stunned to learn that the home she's grown up in doesn't actually belong to her beloved uncle. She's hesitant to believe the charming rake who is trying to remove them from the house. Determined to get to the bottom of it, she makes a deal with Sam. He can stay there but only until he provides proof of what he says.
The close proximity makes it hard for the pair to ignore their attraction to each other. And when Sam's brother makes his intentions toward Juliette known, she has an even tougher time trying to wiggle out of the mess she's found herself in. Sam and Juliette will have to learn to trust in each other if they stand a chance of outwitting Sam's brother before it's too late.
I have to admit that it was the book's cover which really drew me in since I love purple. I haven't read anything else by this author or either of the previous two books in the series. Jumping into book number three didn't cause any confusion, though. The story was well-written and pulled me right in from the first page.
This was an easy read with layered characters and a fairly unpredictable plot. I was surprised by some of the twists and really had no idea how the story was going to play out. I can appreciate a book that kept me glued to the pages and on the edge of my seat the entire time. I was never bored or even tempted to put the book down. That's always a good sign.
I liked both Sam and Juliette pretty much as soon as I met them. Sam was a man who needed to find a purpose and Juliette needed some spice in her life. Together, they were a well-matched pair and I thought worked to balance each other out in many ways. While I don't know about the other couples in this series, I think the author did a fantastic job of weaving an intriguing story with likable characters. It definitely makes me want to read the previous books in the series.
The plot was entertaining. I think it was neat to watch what happened with the two brothers. They both are different people by the end of the book. As for the romance, it was steamy and started earlier than I predicted it would, which was a pleasant surprise. Our couple had great chemistry and when a rogue is involved, it's usually a good time.

In closing...
I'm curious to meet the other couples in the series and I wonder if there's more to come. Five suns!