Title
: Cast Into Shadows
Author:
Angela Colsin
Genre/Age
: Paranormal Romance/Adult
Series
: The Crucible (Book Eight)
Publisher
: Self-published
Format
: ebook via Author
Rating
: ✺✺✺
✺.5
Links
:
Goodreads
Synopsis
:
As an intelligence agent for The Bastion, Jennifer Kivsey usually works behind a desk, assisting other operatives from afar by supplying information whenever it's needed. But the one time she volunteers to travel during an investigation, her journey takes her much farther from home than anticipated.
After discovering a random portal, Kivsey is unexpectedly pulled through worlds and stranded in the dark, underground caverns of Ithelyon. In immediate danger, she'll need help if she wants to survive long enough to return home, and a random encounter with a Dok'aal Warlord could provide just that.
The problem? She's part elven, and Dok'aal are notoriously leery of elves.
Mikail is a Warlord serving the hidden, subterranean city of Satorala, and his highest priority is the safety of his people. So allowing a stranded human to wander about and potentially discover the location of his home is out of the question, meaning he has no choice but to help her find her way.
But despite their inherent differences, Mikail quickly discovers that Kivsey isn't the helpless human he'd expected. She's clever, witty, compassionate, and soon has him wondering if she could be the woman he's been dreaming of. Likewise, Kivsey finds the Warlord as sexy as he is suspicious, but how could a union ever be possible with two worlds standing between them?
**Disclaimer: I received a complimentary copy of this book.**
Can opposites really attract?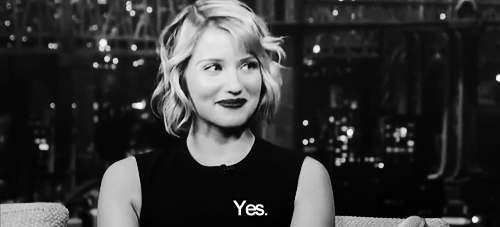 When Kivsey is forced through a portal, into an unknown land, and captured by hungry ogres, the last thing she needs is to be rescued by an equally menacing Warlord who hates her guts. While she doesn't know this hunky stranger, he immediately despises her for the simple fact that she's part elven. Oh, and an intruder on their secretive land. And possibly because she stirs up feelings that the handsome warrior just can't ignore.
Mikail is desperate to find his mate after being plagued by dreams of the mysterious woman. A mission to slay some ogres is just the thing to take his mind off of his dilemma. That is, until he discovers the pair of giant beasts have a prisoner. Rescuing the woman is easy. Abandoning her to the wild? Not so much. But even though her sarcasm is growing on him, he doesn't trust this stranger and decides that helping her to return home is in everyone's best interest.
Yet on the journey, Mikail begins to realize his sudden attraction to this feisty woman may be out of his control. But if she actually is his mate, he's not sure they stand a chance of happily ever after, coming from two entirely separate worlds where neither is welcome in the other. And there's trouble brewing, threatening any life they might be able to have together.
Book number eight and this series is still going strong. I think I will probably be saying the same thing when we get to book twenty. Why? Because this author's imagination knows no bounds. She has literally thought up entire worlds with their complex histories and interactions with each other, past and present. I'm convinced that this series could seriously go on forever. And I won't complain if it does.
Kivsey was a favorite character of mine from a previous book and I'm glad to finally see her meet her mate. Her beau, Mikail, was a great match for her too. These two could argue until they were blue in the face. Their banter was hilarious at times. I chuckled quite a bit during their journey to Satorala. And I enjoyed watching as the pair started to warm up to each other. Those moments were really adorable and the sexual tension was pretty high.
There seemed to be two plots in this book. One was our couple's struggle to decide if they were mates and whether they stood a chance of being together. Another was the revolution and some bad guys causing havoc. While this is still a standalone book, it does have a lot of characters either mentioned or featured and so I do recommend reading the books in order. It's a great series so I think everyone should read them all anyway.
The only bad thing I can say about it is that the story did slow down after Kivsey goes to Terra. With such a quick and busy plot until then, it was a big change of pace when that happened. I was never bored with the book, but it was something I had to adjust to. Eventually, the story does pick back up again and we have some more action. The naughty time took longer to happen than I was expecting, but if that's my only complaint, it's not a big one.

In closing...
So many couples brought together already. I wonder who will be next. 4.5 suns!