Title
: My Scot, My Surrender
Author:
Amalie Howard & Angie Morgan
Genre/Age
: Historical Romance/Adult
Series
: Lords of Essex (Book Four)
Publisher
: Entangled Publishing
Format
: ebook via NetGalley
Rating
: ✺✺✺
✺.5
Links
:
Goodreads
Synopsis
:
SCOTLAND, 1819.
Brandt Montgomery Pierce is a bastard—and proud of it. Raised by the Duke of Bradburne, Brandt enjoys an uncommon life of privilege. Despite the mystery surrounding his birth, he has wealth and opportunity, and wants nothing more. Especially not a wife.
Lady Sorcha Maclaren, the fiery and scarred daughter of Laird Maclaren, the Duke of Dunrannoch, is desperate to avoid marriage to a loathsome marquess at any cost...even if it means risking a kiss with a handsome stranger at a Scottish border festival.
But after an innocent kiss turns into a scandalously public embrace, Sorcha and Brandt get more than they bargained for—a swift trip to the altar. When danger chases them into the Highlands, and deceit threatens to tear them apart, their only hope will be to surrender...to each other.
**Disclaimer: I received a complimentary copy of this book.**
Even the best laid plans go...insane.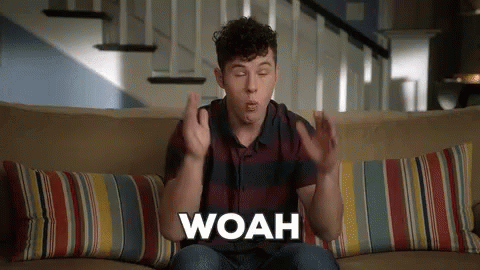 Sorcha knew exactly what she was doing when she pulled a complete stranger in for a kiss in public. She wanted to cause a scandal that would end her dreaded betrothal to a monster. She'd rather be ruined than married to that cruel man. However, the kiss with her handsome savior gets a little out of hand and soon she finds herself being forced to marry the man. Luckily enough, he might be the only person in the world who does not flinch at her facial scars.
Brandt doesn't see a beast when he looks at Sorcha, despite the name she's earned. He just sees a fearless woman who is much stronger and braver than she knows. Deciding to marry her was easier than he thought it would be and they both agree the marriage will only be in name, soon annulled. But when Sorcha's jilted betrothed comes looking for revenge, the pair must flee for their lives.
Cross the countryside, they run and try their best to escape the evil marquess and his men. Even with help from Sorcha's brothers, there are only so many places they can hide. When Brandt learns of a place they might possibly find protection, he doesn't waste time in heading west. However, this mysterious clan just may have deadly threats of their own lying in wait.
It's like someone rounded up all of the most stubborn characters and threw them into my reading this week. No lie, every book I've read lately has featured at least one (but usually two) incredibly headstrong characters and this book was no different. I wonder if this is the universe's way of telling me something. Who knows.
This book was a little different, I think, from the last two I've read in this series. For starters, we have a male lead who isn't actually a titled gentleman. That didn't bother me because I read all sorts of historical romance, but I did wonder how he would fit into our series which even has 'lord' in the title. I was curious to see how it would unfold.
The first half of this book flew by for me. I ate up our couple and the strangely awesome way they came together. Even when they were fighting their attraction, I was smiling at the playful banter between them and just waiting for the moment when they would finally give in to the temptation. Don't get me wrong, it took a while. But there was a heavy enough plot to keep me turning the pages in the meantime.
I usually complain about the length of the books in this series. I won't about this one. Even in the slower parts, there was a level of suspense woven in that kept me glued to the screen. Our villain really was a man I could hate. I did notice around the 60% mark that the story began to change and I had a feeling where it might go. I was pretty happy when it did move there. I won't give anything away, but the last quarter of the book was one great scene after another. Lots of action and more of that suspense. And we finally got a good dose of naughty time too.

In closing...
The last book of the series went out with a bang. 4.5 suns!