Title
: Shift
Author:
Heather Mackinnon
Genre/Age
: Paranormal Romance/Adult
Series
: Southern Werewolves (Book One)
Publisher
: Self-published
Format
: ebook via Author
Rating
: ✺✺✺
✺.5
Links
:
Goodreads
Synopsis
:
Hard working criminal lawyer Elizabeth Montgomery is finally taking a vacation, a solo trip to the mountains of North Carolina to a cozy little cabin in the woods. Unfortunately, she doesn't even get to spend one night there. She takes an early evening hike and ends up on the wrong side of a vicious animal attack. Or so she thought. When she's found and rescued by sexy stranger, Abraham, she soon finds out it was a werewolf that attacked her. And that she's the newest member of Abraham's pack. Now Elizabeth must navigate the changes that come along with becoming a werewolf while also learning to fit into this tight knit pack. For an only child who rarely speaks with her own parents, getting close to Abraham and his family might just be scarier than becoming a werewolf.
**Disclaimer: I received a complimentary copy of this book.**
A woman's vacation doesn't go according to plan...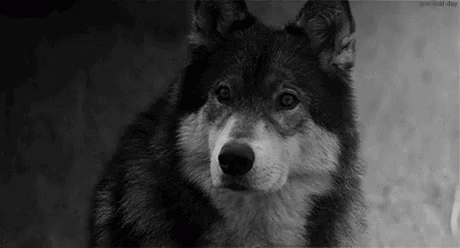 When Elizabeth takes a long weekend trip to the mountains, the last thing she expects is to be attacked by a wolf, bitten, and left for dead. Yet, she wakes up in a lodge with a mysterious family caring for her. All she wants is to return home to her career as a lawyer and forget this ever happened. Until she learns she wasn't bitten by just any kind of wolf.
Werewolves are real and Elizabeth learns she will become one on the next full moon. And her savior is a man who seems to make her feel things she doesn't want. Emotions she promised herself she would never feel for anyone. Under his watch, she starts to question everything. The job she thought she loved, the family she never intended to have, and the life she wanted to live. And when the full moon rises, her humanity might not be the only thing that changes.
This is the first book of a new shifter paranormal romance series. I discovered it on Kindle Scout and I was glad to have a chance to review it. The book features a large cast of characters and a main story arc that seems to go on through the series. There is romance, suspense, and some supernatural shifting action with a dash of mystery thrown in too. Not to mention, it's set in the Appalachian Mountains, where my own family originates. So that was a nice surprise.
Right away, I liked our main characters. Elizabeth was a tough cookie and wasn't one of these heroines who was quick to accept her fate. Abraham was caring and a strong hero. He surprised me more than once with his romantic side. The pair were nicely matched and Elizabeth challenged Abraham in several ways. I rooted for them from the start.
There were also some notable secondary character as well. Evey added some humor and lightened the story up. And there were several characters who were easy to dislike. Beatrice is a complicated sister who I've still not decided what to do with. Peyton and Ben made nice mini-villains and made for some interesting scenes. And we still don't know who the actual killer was so there is also that mysterious character too.
I only have two complaints and both are pretty small. One, there was a bit of repetition. It felt like when our couple had a step forward, they would undoubtedly take a step back due to Elizabeth's stubborn pride. I never really understood why she was so against the relationship anyway so it was a little annoying when she continued to fight it so much.
And two, we didn't get a love scene with actual intercourse. There is intimacy in other forms. We got everything else, except for full-blown sex, so it wasn't as if the book was a clean read. I feel like it was a missing piece of the puzzle, so to speak. Again, neither of these things were a big problem for me. Might not be an issue for other readers at all.

In closing...
I'm curious to see where the story goes next and who will find their mate. 4.5 suns!