Title
: The Snitch
Author:
Tonya Duncan Ellis
Genre/Age
: Children's/Middle Grade
Series
: Sophie Washington Series
Publisher
: Dog Ear Publishing
Links
:
Goodreads
Synopsis
:
There's nothing worse than being a tattletale…
That's what 10-year-old Sophie Washington thinks until she runs into Lanie Mitchell, a new girl at school. Lanie pushes Sophie and her friends around at their lockers, and even takes their lunch money. If they tell, they are scared the other kids in their class will call them snitches, and won't be their friends. And when you're in the fifth grade, nothing seems worse than that.
Excitement at home keeps Sophie's mind off the trouble with Lanie. She takes a fishing trip to the Gulf of Mexico with her parents and little brother, Cole, and discovers a mysterious creature in the attic above her room. For a while, Sophie is able to keep her parents from knowing what is going on at school. But Lanie's bullying goes too far, and a classmate gets seriously hurt. Sophie needs to make a decision. Should she stand up to the bully, or become a snitch?
---
I've got a secret. Want to hear it?

Secrets are usually nice. Like when my dad surprised me with a new goldfish last year. Or the time Grandma Washington unexpectedly visited us in Houston from her house in Corpus Christi.

I used to love secrets. But this one's not so great.

No one knows it, except my best friend Chloe. It's her secret, too. We don't talk about it, 'cause if we do people won't like us. And in the fifth grade being liked is as important as having a fun birthday party, or staying up as late as possible, or…Christmas.

For now, I'm not telling. Chloe's not either.

"Hey Sophie, wait up!" Chloe yells as I make my way down the hall to our first period math class. "How was your weekend?"

"The same old, same old," I reply, hoisting my math book and binder up in my arms. "Cole whined about having nothing to do, so Mom and Dad took us to the zoo and then out for ice cream. On Sunday I caught up on all my homework after church."

Cole is my seven-year-old brother. My mom thinks he's an angel, but I think he was sent here to drive me crazy. Just this morning at breakfast, for example, he pulled my ponytail while she wasn't looking, and then started crying loudly after I whacked him with an empty Cheerios box. Of course, I'm the one who got in trouble. My dad is nicer to Cole than he deserves, but I think he's figured out his game a little bit better than Mom.

"Nothing much exciting happened at our house, either," says Chloe, "but I did get this cute new purse." Chloe is what you'd call a Fashionista. I admire the pretty, powder blue bag and notice the red, glittery, slide-on shoes she wears on her feet. She always manages to make our boring, private school uniforms look stylish.

"That's nice," I say.

As we near the classroom I see someone in the shadows and my heart starts to beat fast.

"Just great," I mutter.

Lanie Mitchell, the class bully, heads our way from the opposite direction.

She sees us, grins, and blocks our path. Most of our classmates are 10, like me, but Lanie is already 12 years old. She's the second tallest girl in 5B, behind Chloe, and a little bit on the chubby side.
Five Favorite Movie Scenes
Since my book is a children's chapter book I selected my favorite scenes from kid and family movies.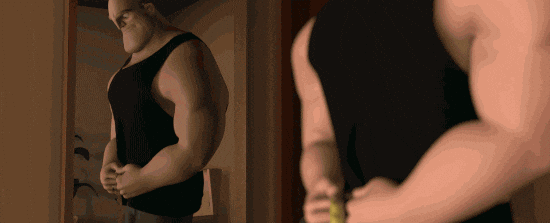 The Incredibles – I can't count how many times I've seen this movie! It seems like it comes on multiple times every year so other people must like it too. My favorite scene is the montage where Mr. Incredible, the husband, is getting in shape to go on his upcoming mission. He is working out, losing weight, getting stronger and being more romantic with his wife. He had been unhappy with his life as an insurance adjuster and this scene shows him following his passion and becoming excited about life. It shows how we all get hope and joy in life when we are doing the things we love.



The Return of the Jedi – Growing up I missed out on the Star Wars saga and finally got into the movies about three years ago as an adult, binge watching them all with my son. My favorite is the Return of the Jedi. This is one movie where the Alliance defeats the Imperial forces, so good finally has the upper hand. Though this movie was released in 1983 the special effects during the battle scenes seem on par with some seen in movies today. This spectacular movie is ahead of its time.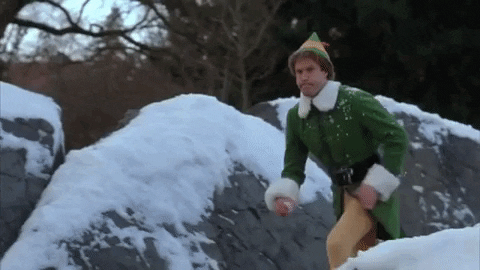 Elf – This movie is hilarious! The scene where Will Ferrell is lying in the bed yelling "Dad, Dad, Daaad!" wanting his father to tuck him in has me dying laughing every time. It's so funny to see a grown man acting childlike, and as a parent, I can relate to how tiring it can be sometimes when your child is repeatedly calling you to tuck them in, though you love them dearly. Another scene from this movie that I like is the one where the Elf hurls snowballs at bullies who are chasing his half-brother. This episode is funny but also sweet as the two draw closer together.



Toy Story 2– All three Toy Story movies are touching to me, but the scene in Toy Story 2 where Jesse tells Woody her back story and sings "When She Loved Me" gets me every time. "Is it better to have loved and lost then to never love at all?" is the question one asks when we hear the sad doll's tale. We hope that Woody won't share the same fate and be forgotten by Andy, but we know that Andy will one day grow up and put Woody in the toy box just the same. The scene makes us aware of our own mortality and that we all have a shelf life.



Akeelah and the Bee – Protagonist Akeelah Anderson overcomes incredible odds, including her underprivileged background and resistance from her own mother, to become a spelling bee champion in this inspiring film. My favorite scene is the one where her mom pulls Akeelah out during the actual competition and threatens to make her quit because she signed up without permission. Her friend Dylan drags out his round to buy Akeelah more time, while her tutor convinces the wary mom to let her daughter continue. Akeelah's mother loves her child, but is afraid of exploring the unknown, which is what the spelling bee represents to this hardworking, inner city woman. The scene encourages observers to follow their dreams no matter what the fears or obstacles.
Tonya Ellis remembers hiding in the restroom from a few bullies during her elementary school days. She encourages kids to speak out if they are being mistreated. She knew she wanted to become a writer after an article she wrote was published in her hometown newspaper. Since then, Tonya has worked as a journalist, written for newspapers and magazines and won awards for her books. When she's not busy writing, she enjoys reading, biking with her husband and two sons and daughter, and travelling to interesting places. SOPHIE WASHINGTON: The Snitch is the second book in a series about Sophie and her friends.
Links:
Facebook: @tonyaellisbooks
Buy Link:
a Rafflecopter giveaway