Title
: Alien Explosions
Author:
Sadie Carter
Genre/Age
: Sci-Fi Romance/Adult
Series
: Zerconian Warriors (Book Twelve)
Publisher
: Self-published
Format
: ebook via NetGalley
Rating
: ✺✺✺
✺
Links
:
Goodreads
Synopsis
:
Sometimes it's a very fine line between love and hate.
Humans were inferior and troublesome creatures, and unlike his fellow warriors, Moroco had no intention of ever mating one.
Trust a female again? Never. Not when he knew how easily they could betray you.
So why did he care so much about a certain prickly, irritating female who seemed to take great delight in rousing his temper?
And his need.
Saffron hadn't come to Zerconia to find a mate among these overbearing, overprotective aliens. All she cared about was keeping her sister safe, and now that Sophie had found her mate, well, it was probably time to leave.
Except, she couldn't leave without seeing Moroco once more.
If only to tell him exactly what she thought of him. Only problem was she didn't know whether she was going to tell him that she disliked him…
Or desired him.
**Disclaimer: I received a complimentary copy of this book.**
Two stubborn species collide...and fall in love.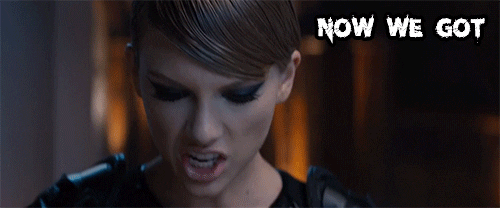 Saffron shouldn't be here. She fled Earth to protect her sister but now that same sister has gone and mated with a Zerconian. Saffron knows she should leave, yet there is one small thing holding her back and he's a brutish healer who tends to push all of her buttons. Just when she finally decides to bid him farewell, the pair are taken by a rival alien race.
Moroco never intended to be abducted along with the one woman who refuses to follow his orders. And he has never seen someone so bent on irritating him. She won't even do what he says when he's trying to keep her safe. The woman is a menace. Yet, something deep inside him doesn't want her to leave and when they are stuck together, he realizes the feisty human just may mean more to him than anyone else ever had. If they can only survive long enough to see where things may lead.
I've grown to love sci-fi romances over the past year. There is something interesting about the unknown alien territories that could possibly exist and how they might interact with us and each other. I'm not really a big fan of space and I'm one of the few people I know who don't like Star Wars or Star Trek, yet I've found myself becoming fond of alien and cyborg romances. Go figure.
This pair were a hoot! Talk about some headstrong characters. They both made me want to strangle them at different points of the story. Yet, I understood why each of them were that way. Moroco's race were extremely dominant over their females, who typically loved that sort of attention. He was even more overbearing than most males in his race.
This caused conflict with the heroine, who had been wronged by men in her past. The banter was strong in this coupling.
The enemies-to-lovers trope is one of my favorites and this story really does that theme justice. These two can't agree on the color of the sky so it makes for some powerful sexual tension. And even when they discover that they are mated, it doesn't solve their problems. If anything, it makes things even more fun as they have to learn to trust each other while dealing with their attraction to one another. There is some steamy alien love happening up in here.

In closing...
A fun and spicy alien romance adventure story. Four suns!