Title
: Love on the Free Side
Author:
Mariah Ankenman
Genre/Age
: Romance/Adult
Series
: Peak Town, Colorado (Book Five)
Publisher
: Wild Rose Press
Format
: ebook via Author
Rating
: ✺✺✺
✺
✺
Links
:
Goodreads
Synopsis
:
Psychologist Jamie Thompson comes home to Peak Town, Colorado to follow her dream of opening an equine therapy ranch. She's stayed away for years because of the boy who broke her heart. But he's long gone. Or so she thought.
Chef Tony Ortiz has come a long way. With two successful New York restaurants, he should be on top of the world. But something is missing. When he gets called back to Peak Town to help his uncle, he wonders if the small town and its charming people are what his life has been lacking.
Trouble hounds Jamie's new business, including her chef up and quitting. Lucky for her there's a renowned chef in town offering his services. But working with her ex provides a whole new set of problems…especially when an unknown threat becomes apparent.
Can Jamie and Tony free themselves from the past and give love a second chance…or will it be taken away forever?
**Disclaimer: I received a complimentary copy of this book.**
Young love gets a second chance!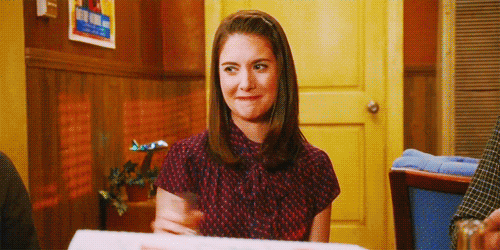 Jamie is headed back to Peak Town, ready to open her ranch to help others heal through horse therapy. She has the location and she's got her list of things to get it ready. And then the chef she's lined up quits at the last minute. Darn! Desperate to find a replacement, she asks for help from her friends in town. She just doesn't expect to find her ex on her doorstep--a successful city chef who is temporarily back in town.
When Tony got the call that his uncle needed his help, he didn't hesitate to rush back to Peak Town. Sure, the place still holds years of memories he'd rather not have to face. Especially, the one where he broke the heart of the most amazing girl he's ever known. And when she needs his assistance after losing her chef, Tony jumps at the chance. But before he can even consider convincing Jamie to forgive him, they discover there is someone else lurking in the shadows. A man who wants Jamie all to himself and will stop at nothing until he has her.
This was an easy read that I flew right through. And while it's the fifth in the series, I don't think anyone will have trouble jumping into the story. There is plenty of backstory given on our couple and we do get to see several friendly faces throughout the book. This pair were a bit of a mystery in the previous books. We knew something was going on between them, but we never really got the full picture. Until now, that is.
I loved this pairing. I felt terrible for Jamie when she got her heart broken. While I could understand Tony's reasons for ending things at the time, I wanted to knock some sense into him. But I guess you can't have a second chance romance unless the first time around goes awry. And these two deserved another shot at love. I think it took them being separated to really appreciate each other. Sometimes you realize your dreams aren't as fulfilling without someone to share them with.
There is always a mystery thrown into the books in this series and I think this one gave me the most trouble in trying to figure out who the villain was. We see things from the bad guy's point-of-view in some chapters, but the author is clever and never gives away too much. And here we have a few potential suspects. I can honestly say that I was surprised when the truth came out. Whoa. Didn't expect that, at all.
The romance was angsty and full of steam. And while Jake is still my dude in Peak Town, I think this book's love scenes were my favorite. This was a passionate pair who were fun to read about. The townsfolk who kept making comments about their relationship was funny too. I grew up in a small town so I get it. And I must say that this entire series just makes me want to eat a dozen cupcakes. You'll know what I mean when you read it...

In closing...
I'm not sure if there is more to come in this series. But if there isn't, it's definitely been a fun and suspenseful ride! Five suns!