Title
: His Wicked Charm
Author:
Candace Camp
Genre/Age
: Historical Paranormal Romance/Adult
Series
: The Mad Morelands (Book Six)
Publisher
: Harlequin Books
Format
: ebook via NetGalley
Rating
: ✺✺✺
✺
✺
Links
:
Goodreads
Synopsis
:
She's too prim
Lilah Holcutt dislikes Constantine Moreland from the moment she meets him. He may be handsome, but he's frivolous, rash, impulsive and, worst of all, a flirt. Now that Con's twin brother has married Lilah's best friend, she's seeing way more of Con than she'd like. And when Con's sisters are inexplicably kidnapped, Lilah's own curiosity and stubbornness get the better of her, and she finds herself swept into Con's investigation.
He's indifferent to propriety
Con knows that Lilah hates him—he just wishes she weren't so devastatingly beautiful, that he weren't so attracted to her. Especially since they're working closely together to solve the kidnapping, an adventure that leads them to Lilah's peculiar childhood home, Barrow House, which sits atop an ancient fen and features an eerie maze on its grounds.
They'll have to join together to conquer a sinister force
The more Con and Lilah uncover, the more they're convinced that the answers lie buried deep within Barrow House—answers to a mystery darker than either of them could ever have realized.
**Disclaimer: I received a complimentary copy of this book.**
Oh, Con. How I love you so!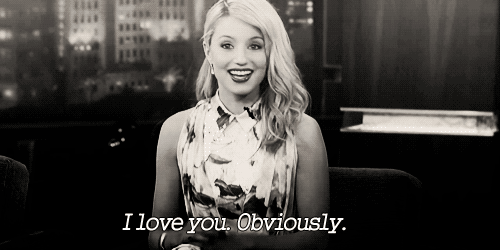 Con's twin brother has just married and taken off on his honeymoon, leaving Con to entertain the bride's obnoxiously perfect best friend. And when he discovers his brother's new wife may have been the intended target of a recent abduction, he wants to eliminate the threat before they return from their trip. Unfortunately, that means dealing with the annoying best friend again, who may be the clue to solving the puzzle.
Lilah would do anything to help her childhood friend, Sabrina. Even if it means taking off to the countryside with Con, the most ridiculous man she's ever met. He dresses in costumes and hunts down cults for goodness' sake. Yet, being in close quarters and working alongside him is showing her a whole other side of the man as they work to uncover an ancient conspiracy as well as the truth about her family and herself.
I've adored the twins so much throughout this series. They were always a bright spot even in some of the darker storylines. Their antics were highly entertaining too. And while the first book of the series is still my favorite, overall, I think Con is my favorite of the Moreland clan. He had no problem embracing the whole 'mad' label that the family had earned. He just blew me away in this book.
This pair was a hoot from the first time we saw them together in the previous book. I hadn't realized they would be put together at the time, but I immediately saw a spark between them. Their bickering was funny and I've always loved an enemies-to-lovers story. Where Alex's book was sweeter, Con's was pure spice and everything naughtier than nice. Just the way I prefer it.
The plot was a little crazy in this one, though. Every book in the series has a different feel to it. We've had ghosts and conspiracies, cults and dream elements. We get bit of everything here, except for the ghosts. It's mostly live people causing havoc in this story, along with a pretty big mystery of the key, what it does, where it goes, and who has it. I must say that this kept me on my toes, unsure of just who to trust. It was great.
The romance was also fantastic. It's hot-and-cold for most of the book. So if that bothers you, it might not be your ideal story. For me, I loved watching Con tear down Lilah's stern walls and seeing Lilah worm her way into Con's heart. It was so incredibly delicious when these two were in the same room together. Their chemistry was explosive, like Thisbe's laboratory hot. You'll know what I mean when you read the series. And you really should!
In closing...
I fear this is probably the last of the series but it's been a fun ride! Five suns!