Author: Elizabeth Meyette
Narrator: Amy McFadden
Length: 7 hours 36 minutes
Publisher: Boris Publishing
Released: Jan. 23, 2018
Genre: Historical Romance


She had to leave him to save her father. He had to follow her to save his heart.
In August 1777, Jenny Sutton leaves Williamsburg, Virginia and the man she loves and sets sail for British occupied Manhattan to tend to her dying father. Aboard the Destiny, Jonathon Brentwood makes a request of Jenny that will entangle her in the network of spies serving the Patriot cause. With her father already under suspicion, Jenny's activities must be hidden from the watchful eyes of British troops. But she has caught the eye of British officer Lieutenant Nigel Ashby, who is aware of her sympathies, yet offers her protection through marriage. Only by accepting his proposal will Jenny avoid the hangman's noose…and lose Andrew forever.
Desperate to join—and protect—Jenny, Andrew Wentworth agrees to deliver messages to Patriot troops on his way to New York. His route brings him face to face with those suffering under British rule. The fight for independence and his desire to reach Jenny become intertwined. Arriving in Manhattan, Andrew is arrested as a spy by the British officer coercing Jenny into marriage. She may be saved from the gallows but will Andrew?
As war rages around them, Jenny and Andrew must find the courage to fight for their new country's freedom and their own eternal love.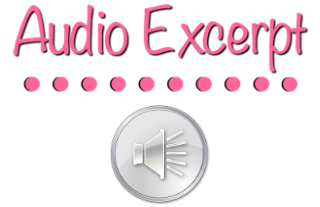 Believer in dreams-come-true and self-confessed chocoholic, Elizabeth Meyette is the author of a little history … a little mystery … a little romance. The Cavanaugh House and its sequel, Buried Secrets, are mysteries set in 1968 in the Finger Lakes region of New York State. Love's Destiny, Love's Spirit, and Love's Courage are historical romances set during the American Revolution.
Elizabeth is an Amazon Best-selling author, a PAN (Published Authors Network) member of Romance Writers of America, a member of Sisters in Crime and a member of the Society of Children's Book Writers and Illustrators.
Before pursuing her writing career full time, Elizabeth taught English, Journalism, and Library Science/Technology. After retiring from teaching, Elizabeth embarked on her writing career full-time and, in addition to her four novels, has published poetry, magazine articles and her blog site, Meyette's Musings. A friend said of her, "You haven't retired, you've refired!"
Elizabeth and her husband Richard live in west Michigan where they enjoy the beauty of the Great Lakes. They have an agreement that she cannot cook on writing days after he endured burnt broccoli and overcooked chicken. Fortunately, Richard is an excellent cook.

Amy McFadden has narrated over 300 titles in Humor, Romance, Not-Super- Violent Thrillers-- -and various (often delightfully ridiculous) combinations thereof.
She's an Audie Award Winner for The Brink (Short Stories); 4-time Audie Award Finalist in Humor, Lit Fic, Mystery/Thriller and Short Story; Earphones Award Winner in Romance, Mystery/Thriller; AudioFile's Top 10 Romances of 2016 and Top 100 books of 2017.

Love's Courage Giveaway: $50 Amazon Gift Card