Title
: The Earl in My Bed
Author:
Stacy Reid
Genre/Age
: Historical Romance/Adult
Series
: Rebellious Desires (Book Two)
Publisher
: Entangled Publishing
Format
: ebook via NetGalley
Rating
: ✺✺✺
✺
Links
:
Goodreads
Synopsis
:
For years, Daphne Wentworth, Countess Carrington has loved her powerful, enigmatic husband, despite the fact that they married under less than ideal circumstances. But no more. Finally at her breaking point, Daphne intends to create a scandal so big, her austere husband will have no choice but to divorce her. Except everything goes awry when he surprises her with the last thing she expected.
Sylvester Wentworth, Earl of Carrington, has returned to London for one reason—to seduce his wife. After a near-death experience, he is in need of an heir and means to make his marriage a real one. To his shock, though, his wicked, beautiful countess wants the exact opposite, and he must now do everything possible to entice his countess to stay forever.
**Disclaimer: I received a complimentary copy of this book.**
Enemy spouses become lovers!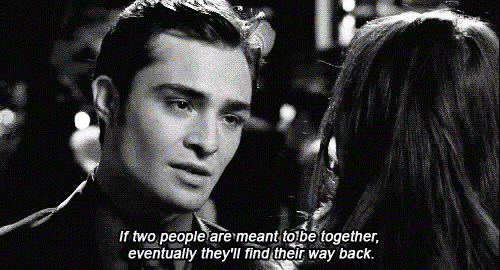 Daphne wanted nothing more than to wed the mysterious man who pulled her out of the water (literally) and stole her heart. By some strange miracle, the same man asks for her hand and they are immediately wed. It's the night of her wedding that she learns her new husband married her by force and he is determined their relationship will only ever be in name.
Sylvester meant what he'd said to his new bride on their wedding night. After being blackmailed into marrying her, he was in no mood for a honeymoon. But coming close to death has made him realize he wants more out of life. He wants children and the person who should give him babies is his wife. The one who is bent on causing a scandal to get a divorce. He will have to convince her to stay or he'll lose her forever.
This was my first book by this author, even though I've eyed her historical romances for some time. And the blurb definitely caught my attention. An estranged couple, borderline a scandalous divorce, giving their marriage one last shot before calling it quits? Yes, please. This should have been a steamy story, filled with lots of tension and witty banter between our couple. And mostly, it was.
The book started out well, and I thought our characters' first meeting was adorable. It set up for a promising story. Then the blackmail twist happened and I was torn between the pair. Sylvester was rightfully distraught over the forced marriage and Daphne was confused over the entire situation and his reaction. It was painful to watch, but that's exactly how it was meant to be. I felt their emotion and the hurt they both felt.
When the romance started, however, I was a little skeptical. I have to say that I didn't entirely understand Sylvester's sudden decision to seduce his wife after the years of ignoring her. If the near-death situation had shook him up enough to make him want to give his marriage a real chance, I wanted to see more of that. Instead, I think a lot of his motivation seemed to be driven by pride and some jealousy. I'm actually okay with those being the reasons for his shift in direction, but that wasn't the supposed reason, so it felt a little forced. I still enjoyed the book in its entirety.
In closing...
Not my favorite book of the year, but I'm still curious as to what else this author has to offer. Four suns!