Title
: Alien Intention
Author:
Cara Bristol
Genre/Age
: Sci-Fi Romance/Adult
Series
: Alien Mate (Book Three)
Publisher
: Self-published
Format
: ebook via Author
Rating
: ✺✺✺
✺
✺
Links
:
Goodreads
Synopsis
:
Our attraction unleashes a perfect storm…
I'm Stormy Weathers. My love life on Earth is one natural disaster after the other. I'm attracted to bad boys, rebels, commitment-phobes. In a crowd of choirboys, I'll manage to find the jerk. All I want is a man who'll love me and my young son, so I'm going to an icy planet to become an alien's mail order bride. This time will be different! The chemistry I feel with Romando is electric. It doesn't matter what my sister or her mate or their tribe says, mutual attraction this strong can't be wrong, so I'll do anything to get him…
I'm Romando, an outcast in my own tribe. One rash, angry act turned me into a pariah and almost got me banished. But, what everyone resents the most is that I'm one of the lucky few who'll be getting a mate. The instant Stormy Weathers blows into Dakon with the other Earth females, my horns tingle. She is meant for me, but I resist the instinct to claim her. You see, she's related to my nemesis responsible for my outcast state. Honor and pride dictate that I reject her as a suitable mate. If only I could get her out of my mind…
**Disclaimer: I received a complimentary copy of this book.**
It's falling in love with the bad boy--alien edition!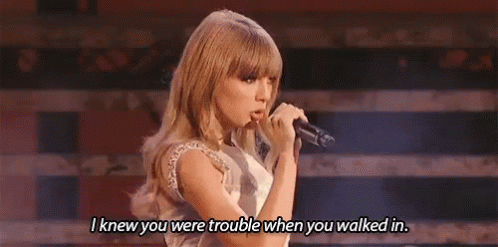 Romando is an outcast, but it's only partially his fault. When his ticket to find a mate was stolen by another, he may have gone a little overboard with his scheme to kidnap the woman to make the cheating tribesman suffer for his deceit. Romando never hurt the woman and he's doing his best to make amends. But he's still shunned by everyone in his tribe. His new chit to find a bride is the only chance he has for happiness and he isn't about to ruin that for the sister of the woman he kidnapped. Even if she does set his blood on fire.
It doesn't take Stormy long to decide which of the hot alien men she wants. It's the one brooding in the back, who made her body tingle with just a single look. And even her sister's warnings to stay away from Romando fall on deaf ears. He's the only man she could see herself mating with and he's the one she wants to help her raise her human son. But even the chemistry between the couple may not be enough when it seems like everyone else on the planet is trying to break them apart.
When I learned that Romando was our next hero, I can't lie, I was a little worried. He was essentially a villain in the previous book and so he didn't necessarily leave a good first impression. Rooting for him to find his happily ever after was something I wasn't sure I could do. Yet, from the first chapter in his point-of-view, I was intrigued by his character and I honestly did want him to succeed in getting his mate.
But there were a lot of challenges faced by this couple. Even more than I was anticipating. I was ready to give them their happy ending at the 50% mark, but there were twists still to come and I was kept on my toes for most of the book. This series doesn't shy away from conflict, I've noticed. Here, we have trouble coming at our pair from all sides. It seems like everyone is against their mating. Except me. I was surprisingly on board from the get-go.
And even though we sort of knew the heroine from the previous book, we see that she is entirely different from her sister and there was certainly no repetition here. The women may all arrive the same way, but their stories are vastly different and you never know where the next one will go. We even get a glimpse into not one--but two--villain characters' heads. I don't know if I could forgive them as easily as I did Romando, though. But if there is an author who can convince me to fall in love with a hated character, it's this one.

In closing...
Five suns! And I am really looking forward to the new spin-off series, where the script is flipped and it's male aliens who are traveling space to find their mates. Sounds fun!