Title
: The Vixen
Author:
Christi Caldwell
Genre/Age
: Historical Romance/Adult
Series
: Wicked Wallflowers (Book Two)
Publisher
: Montlake Romance
Format
: ebook via NetGalley
Rating
: ✺✺✺
✺
✺
Links
:
Goodreads
Synopsis
:
USA Today bestselling author Christi Caldwell pits a fiercely independent beauty against a devilish investigator.
Set apart by her ethereal beauty and fearless demeanor, Ophelia Killoran has always been a mystery to those around her—and a woman they underestimated. No one would guess that she spends her nights protecting the street urchins of St. Giles. Ophelia knows what horrors these children face. As a young girl, she faced those horrors herself, and she would have died…if not for the orphan boy who saved her life.
A notorious investigator, Connor Steele never expected to encounter Ophelia Killoran on his latest case. It has been years since he sacrificed himself for her. Now, she hires orphans from the street to work in her brother's gaming hell. But where does she find the children…and what are her intentions?
Ophelia and Connor are at odds. After all, Connor now serves the nobility, and that is a class of people Ophelia knows firsthand not to trust. But if they can set aside their misgivings and work together, they may discover that their purposes—and their hearts—are perfectly aligned.
**Disclaimer: I received a complimentary copy of this book.**
When everyone you know may be your enemy...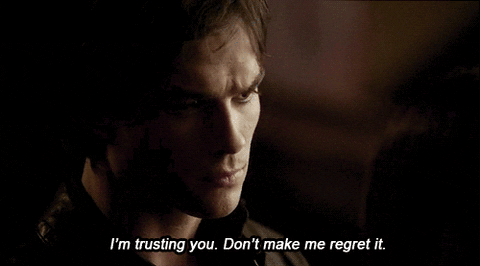 Ophelia hates the snobby elite society. And she has every reason to, after her dealings with the arrogant men who took advantage of her in the past. Yet, she has found herself thrust into their world as her brother expects her to make a match with a wealthy and influential gentleman. However, Ophelia finds herself drawn to someone considered much worse... and investigator.
Connor may have been adopted by a titled man, but he was once a boy in the streets. So it's easier for him to connect with Ophelia and their shared history. Unfortunately, no one else in their lives is happy about their budding relationship. And people on both sides are willing to do terrible things to keep the couple apart. Their path to happiness is riddled with secrets, lies, and possibly the hangman's noose.
I have to say, I was lukewarm toward Connor for the first half of the book. He wasn't standing out very much to me and I'm not entirely sure why. He seems like a nice guy, passionate about his intentions to help the unfortunate. And he had good chemistry with our heroine. But he was still sort of 'meh' until the last quarter of the book. This was looking to be more of a 4-star book for a while.
But when the big twist happens and our hero is forced to stand up to his father and the other lords, I was pleasantly surprised to see this mild-tempered gentleman lose his cool and turn into a total bada$$. I literally cheered aloud, and my opinion of Connor skyrocketed. He earned that last star from me.
Our heroine was similar to Cleo from the first book of this series, in that she hated the circumstances she found herself in. I think that I preferred Cleo's story in some ways and Ophelia's in others. Both women were feisty and outspoken. Ophelia's history was much more painful and sometimes that was hard to read, but that made it easier to sympathize with her. The last part of the book was suspenseful and emotional. I finished the story with a smile, which is always good.
In closing...
With the way this book ended, I'm not sure if the third sister will get a chance to make a match. But I'm curious to see where the series goes from here. Five suns!