Title
: Friends with Benefits
Author:
Hazel Kelly
Genre/Age
: Contemporary Romance/NA
Series
: Beta Brothers (Book Two)
Publisher
: Self-published
Format
: ebook via Author
Rating
: ✺✺✺
✺
✺
Links
:
Goodreads
Synopsis
:
We were only supposed to be friends with benefits.
We even made rules.
So things wouldn't get complicated.
So no one would get hurt.
But somewhere along the way, feelings got involved...
I should've known better, but he got me. Had me.
Besides, I always was lousy at relationships.
I just never cared before.
Not until him, anyway.
Not until Carter.
**This is a full-length, standalone romance novel with no cliffhanger, no cheating, and a satisfying HEA.
**Disclaimer: I received a complimentary copy of this book.**
I love a book that leaves me smiling!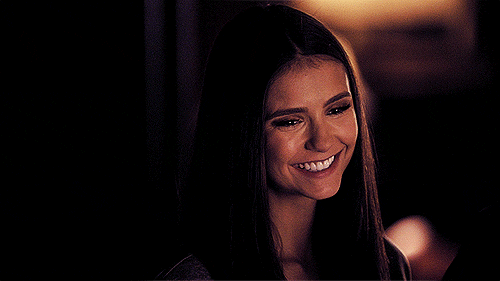 Nina doesn't do relationships anymore. Not since the last three guys she dated all cheated on her and left her with a broken heart. But now she's lonely and hoping to find a 'friends with benefits' situation to warm the cold nights and leave her heart whole. Unfortunately, she may have chosen the only guy on campus who doesn't want to settle for just sex. Carter may have thought their one time fling would be enough, but he soon realizes he can't just be friends with Nina. And he really wants the benefits. But permanently.
This is the second book of a new series and it's vastly different from the first. In the previous book, we met Logan and Zoey, whose relationship was mostly a forbidden one. There was a lot of angst there and the romance was slow to burn. Here, it's almost the complete opposite tone of story. The sexy time starts early and the fire burns heavy throughout the entire book. I can't say which I prefer because both methods of storytelling appeal to me.
As for the characters, I may have enjoyed this couple a bit more, simply because of their humor. I don't mind a book with more intense emotion, such as book #1 in the series. However, this one had a tad lighter feel to it. The interesting thing to me was that the 'rules' of the relationship were given by the heroine and not the hero. It was the girl who shied away from a serious relationship in this book, which I have to say is pretty rare to find. It's usually the other way around, so that was a nice change of pace.
And we do get to see the prior couple in this book too. So if you're curious as to how Logan and Zoey are faring, they are shown several times in the story. The conflict was understandable, even though I did want to strangle the hero when it happened. I know why he did what he did, but I still wanted to choke him out. The problem Carter has with his overbearing father isn't really explored much in the book, which I sort of wanted to see resolved. But the ending was sweet and left me grinning. That's proof of a good book for me.
In closing...
Orange Reeses--read this book! Five suns and I can't wait for the next one!