Title
: The Dom Tames Rapunzel
Author:
Sydney St. Claire
Genre/Age
: Erotica, Romance
Series
: Once Upon a Dom Series (Book Five)
Publisher
:
The Wild Rose Press
Format
: ebook via Netgalley
Rating
: ✺✺✺
✺
Links
:
Goodreads
Synopsis
:
Jessica Lowe is bored with the endless round of parties her life has become. When she's invited to Pleasure Manor to attend a coveted Fairy Tale role-play event, she's ecstatic, even if the Dom sponsoring her is an old high school classmate. But he's not the nerd he once was, and she can't help but ache for the bossy, domineering man he's become.
Jasen remembers Jessica as the spoiled little rich girl who used her status and beauty to get what she wanted. From what he's seen and heard lately, not much has changed. She has a reputation topping the Doms in his BDSM club. But he plans to tame this sub once and for all. For three days, she'll be his Rapunzel.
But to Jasen's surprise, there is much more to Jessica than the pampered princess who demanded he do her homework, and he's just the man to help her discover exactly who she is.
**Disclaimer: I received a complimentary copy of this book in exchange for honest review.**
I had never read a book about BDSM until recently. And let me just say...
Wow. To be honest, I had no idea what to expect from this book as it's also the first I've read from this series. I have decided to definitely read the other books, as well as subsequent novels released.
While the premise of the story is nothing groundbreaking, I found our nerd/stud Jasen to be a breath of fresh air. He was witty and calculated, yet allowed himself to thoroughly enjoy his weekend with Jessica. The fact that he runs a charity for orphaned children? Swoon.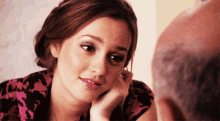 Jessica, to me, was a bit of a challenge to relate to. But that was probably because I have nothing in common with her. She was over-indulged and treated like a worthless princess for her entire life. I can't even imagine what that can do to your self-esteem. The fact that she craved the attention of the one guy who didn't kiss her ass in high school, I can completely understand.
And the sexual scenes in this book are just... holy moly!
I found myself blushing the entire time and it takes a LOT to make me blush! In the car with my husband and children during a family mini-vacation may not have been the appropriate reading location, but I had no idea that it was going to get as steamy as it did. I have read erotica and this certainly falls into the category.
The ending tied everything up into a nice little package that was too neat and too quick for me. But after witnessing the growth of the relationship and characters, I wasn't entirely disappointed by it. I would have liked to have seen just one more steamy round at the end. The epilogue hinted at just that, but I was left imagining. And that's alright, too.
In closing...
4 suns! I look forward to reading the other books in the Once Upon a Dom series. And I may never think of Rapunzel the same way, again.