Title
: Wicked Intentions
Author:
Elizabeth Hoyt
Genre/Age
: Romance
Series
: Maiden Lane Series (Book One)
Publisher
: Grand Central Publishing
Format
: ebook via Netgalley
Rating
: ✺✺✺
✺
Links
:
Goodreads
Synopsis
:
A man controlled by his desires...

Infamous for his wild, sensual needs, Lazarus Huntington, Lord Caire, is searching for a savage killer in St. Giles, London's most notorious slum. Widowed Temperance Dews knows St. Giles like the back of her hand— she's spent a lifetime caring for its inhabitants at the foundling home her family established. Now that home is at risk.

A woman haunted by her past...

Caire makes a simple offer—in return for Temperance's help navigating the perilous alleys of St. Giles, he will introduce her to London's high society so that she can find a benefactor for the home. But Temperance may not be the innocent she seems, and what begins as cold calculation soon falls prey to a passion that neither can control—one that may well destroy them both.

A bargain neither could refuse.
**Disclaimer: I received a complimentary copy of this book in exchange for honest review.**
This was my first Elizabeth Hoyt novel. I wasn't entirely sure what to expect but the book's description grabbed by attention and I decided to give it a shot. I expected her writing to be similar to most other mainstream romance novelists but was pleasantly surprised by the stronger love scenes than I usually find.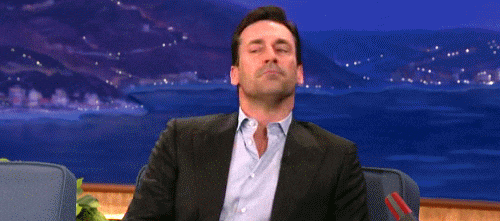 The world the author builds in this book is a strange one. The names remind me of Wonderland--Temperance, Silence, Winter, Lazarus, etc. And while it took a bit of patience for me to remind myself that Silence is a person and not a lack of noise, I eventually got used to seeing it.
The main characters (and even a few of the minor ones) were well fleshed out. And the characters have their flaws and struggles. Our leading lady, Temperance, must face a shameful past and our gentleman, Lazarus, is facing demons of his own which stem from childhood experiences.
My only real issue with this story is probably one that affects me, alone. I had a very difficult time visualizing the characters.
I find that if I can see the scenes unfolding in my head as I read, the experience of the story is better. But, alas, I constantly had conflicting visions. I wish it had been easier for me, and other readers may not have had this problem.
As for the romance, it was strangely entertaining. Usually, constant pushing and pulling and denial between the characters annoys me. The brash man and the gentle woman is nothing new. But for some reason, I found myself rooting for the *magic* to happen. And when it finally did, I was pleasantly surprised (remember by comment about strong love scenes?).
In closing...
I am excited to continue this series. There are several books and even at least one novella that accompany this series. I can happily say that several more Elizabeth Hoyt novels will be added to my shelf. And since this is only the first of the series, I suspect the rest will get even better. 4 suns!