Title
: Roommates
Author:
Hazel Kelly
Genre/Age
: Romance
Series
: Soulmates Series (Book One)
Publisher
: Self-published
Format
: ebook via KindleUnlimited
Rating
: ✺✺✺
✺.5
Links
:
Goodreads
Synopsis
:
Ethan Fitzell has been avoiding his stepsister Jenny since their parents got married, but when she shows up at his apartment uninvited, he's forced to face the fact that her absence has only made his heart grow fonder...
Jenny
I always liked him.
But when our parents got married, things got confused. As if being a teenager isn't confusing enough.
All I knew was that the feelings I had for him weren't okay.
I'll never forget the anxiety I felt the night I ran into him at a party that had gotten out of control.
I saw him standing around with the popular kids as soon as I walked in the door.
And he saw me, too. He always saw me. It was talking to me that he avoided.
I watched his buddy spin an empty wine bottle on the butcher block while my friend Brandi rummaged in her oversized purse for the two bottles of hard lemonade her older sister gave us.
When the spinning bottle stopped, I realized everyone was staring at me.
"Looks like you've gotta kiss Jen," some jock said to Ethan.
I felt the color drain from my face, taking the moisture in my mouth with it as a suffocating panic grew in my chest. I was going to be found out.
Ethan laughed it off. "Yeah, that's not happening. She's my sister."
"Not really, though," his buddy insisted.
The eruption of laughter and jeering sounds made the dim kitchen feel like a jungle full of predators, and I was sure my cheeks were going to burst into flames.
"Don't be stupid," Ethan said, tilting a can of beer over his mouth.
When his friend spun the bottle again, Ethan glanced back at me one more time and wiped the back of his hand across his lips.
I've been wondering what it would be like to kiss him ever since.
**Author's note: This is a full-length, standalone romance novel with no cliffhanger and no cheating. It is intended for a mature audience and has an ending that will leave you smiling so hard it hurts.
When you're still in love with someone after many years of being apart, who would let a little thing like being step-siblings get into the way of that, right?
This is my third read of this series. I read them entirely out of order but even if I had read this one first, I still would have continued the series. I liked all three books and their stories were vastly different, so it wouldn't be fair to choose a favorite. However, this might just be it!
This particular subject is a little tough for me. Don't get me wrong, I love the forbidden-love type of stories. It's one of my favorite themes and I have yet to tire of it. The step-sibling angle, however, I had a little apprehension about. Yes, I know, they aren't technically related and I have watched the Brady Bunch. I get it, it happens. However, a lot of authors botch this theme so I was worried at first.
No more worries! I inhaled this book in under six hours, carrying it all over the house with me so I didn't have to stop reading. The story sucked me in from the first chapter and I was glued to screen.
Ethan has almost everything. A fun job with a great boss, a nice apartment far away from his father, and as many women as he could ever hope for, who are willing to help him to forget about the one woman he can't have.
Jen is an aspiring actress who needs to borrow Ethan's couch for a few days in order to attend a casting in the city. But showing up, unannounced, at Ethan's home only serves to complicate their already strained relationship. And seeing so much of Ethan is causing Jen's feelings for him to resurface.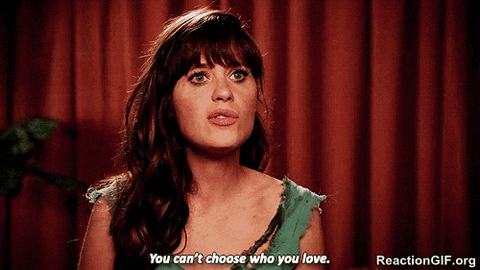 The writing was smooth and there was just enough suspense to keep me on the edge but not too much to annoy me. The main characters were well-developed and believable and the secondary characters brought extra humor to the mix.
The reason I took off a half-sun is because I found the conflict at the ending to be solved a bit too easily. I expected a HEA but not for the package to be wrapped so nicely and neatly. Especially, after so much angst throughout the story, itself.
In closing...
I have run out of books in this series. I'm not sure if Hazel Kelly intends to add more but I really hope so. Until then, I will definitely check out her other works! 4.5 suns!