Title
: A Fool For You
Author:
Katee Robert
Genre/Age
: Contemorary Romance
Series
: Foolproof Love Series (Book Three)
Publisher
: Entangled Publishing
Format
: ebook via Tasty Tours
Rating
: ✺✺✺.5
Links
:
Goodreads
Synopsis
:
It's been thirteen years since Hope Moore left Devil's Falls, land of sexy cowboys and bad memories. Back for the weekend, she has no intention of seeing the man she never got over…or the two of them getting down and dirty. It's just a belated goodbye, right? No harm, no foul.
Until six weeks later, when her pregnancy test comes back positive…
Daniel Rodriguez hasn't forgiven himself for how things went down with Hope all those years ago. He knows she's better off without him, but when she shows up on his doorstep, panicking because she's pregnant with his baby, he can't help seeing it as a chance to make up for the past.
Too bad Hope has no intention of going along with his plans.
---
New York Times
and USA TODAY bestselling author
Katee Robert
learned to tell her stories at her grandpa's knee. She found romance novels at age twelve and they changed her life. When not writing sexy contemporary and romantic suspense, she spends her time playing imaginary games with her children, driving her husband batty with what-if questions, and planning for the inevitable zombie apocalypse.
Website: http://www.kateerobert.com/
Facebook: https://www.facebook.com/AuthorKateeRobert
Twitter: https://twitter.com/katee_robert
GoodReads: https://www.goodreads.com/author/show/5398028.Katee_Robert
Instagram: http://instagram.com/katee_robert/
Newsletter: http://eepurl.com/xvELP
Amazon: https://www.amazon.com/Fool-You-Foolproof-Love-ebook/dp/B01M0QEKTK/ref=sr_1_1?ie=UTF8&qid=1473966007&sr=8-1&keywords=a+fool+for+you+by+katee+robert
B&N: http://www.barnesandnoble.com/w/a-fool-for-you-katee-robert/1124588841?ean=9781633757639
iTunes: https://itunes.apple.com/us/book/a-fool-for-you/id1153562998?mt=11
Kobo: https://store.kobobooks.com/en-us/ebook/a-fool-for-you-1
Entangled - http://entangledpublishing.com/a-fool-for-you/
a Rafflecopter giveaway
**Disclaimer: I received a complimentary copy of this book in exchange for honest review.**
When a baby brings a couple together...
Hope returns to Devil's Falls for a short stay in order to help create a scholarship program in honor of her late brother. And while she's in town, she happens to come across her old flame. A fire that still burns within her, to this day.
Daniel would much rather keep to himself. That plan has been working for the past decade and he doesn't intend to let any woman into his life. Especially, not the woman who he has been trying to forget about in the first place.
But a birthday party brings Hope and Daniel back together, again. And when the wind fans their flame, it turns into a full blown wildfire. The end result? Well, as you might have guessed, there is a baby on the way!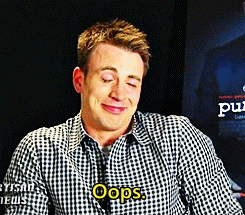 This, of course, causes a whole slew of problems. Their estranged relationship is not strong enough for this sort of commitment. There are regrets and grudges that rear their ugly heads. And Hope has an entirely different life, far away from Devil's Falls. One that does not include Daniel.
Yet, sometimes a second chance is meant to be taken advantage of.
Novellas are sort of hit or miss with me. I usually need more. More character development and more time for romance to blossom without feeling forced. I was pleasantly surprised by how deeply emotional this novella actually became. There are past hurts that have to be dealt with, along with new insecurities.
My main critique is mostly just a curiosity as to why this is even a novella, at all. This story could have easily been a full novel. The love scenes were good and the characters were interesting. Even the plot, while nothing groundbreaking, was unique enough that I would have enjoyed reading an entire book about it. I finished the book wanting more time to connect with the characters. Which is a shame considering all of the positive attributes that this story has, I feel almost as if my reading experience was cut short.
This second chance love story was a good read with a little extra for the emotional plot. 3.5 suns!