Title
: The Librarian and the Spy
Author:
Susan Mann
Genre/Age
: Romance/Adult
Series
: Librarian and the Spy Escapade Series (Book One)
Publisher
: Zebra Shout
Format
: Paperback via Reading Alley
Rating
: ✺✺✺
✺
Links
:
Goodreads
Synopsis
:
A librarian's journey from the checkout desk to fast cars, stolen treasures, and international intrigue / with an introduction by suave, handsome "insurance" agent James Lockwood.
Adventure-hungry Quinn Ellington's job solving mundane mysteries for library patrons entangles her in a mission to decode the whereabouts of a weapons cache from a priceless work of art before arms dealers beat her to it. Her adventure is filled with twists, turns, and a budding romance. Transcontinental pursuit, daring rescues, and intense covert flirting follow.
1. Spies—attractive. 2. London—criminal networks. 3. London—Harry Potter references. 4. Libraries—secrets of. 5. Best friends—nosy.
I. Ellington, Quinn.
**Disclaimer: I received a complimentary copy of this book.**
When the adventures in your favorite novels become your reality...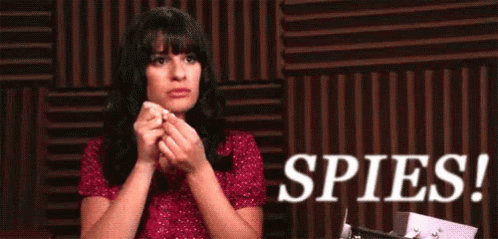 Quinn is a librarian and she's really good at her job. Finding answers and solving puzzles is her life, just like the characters in her books. But she'd rather be out experiencing the excitement than reading about it. So when James, a handsome stranger, walks into her library and asks for assistance researching mysterious ancient items, she jumps at the chance to help.
While Quinn and James try to track down the origins of the items, they develop more than just a working relationship. Yet, just when their budding romance starts to heat up, a surprise twist throws Quinn for a loop. Her new beau isn't who he says he is and now they're both in danger. Unwilling to give up before the mystery is solved, Quinn travels abroad with James to solve the case once and for all.
This book left me with conflicting thoughts. I'll start with what I liked. I loved Quinn from the moment I met her. She was spunky and quick-witted, ready for a challenge and able to go with the flow. I liked James, as well. He was charming and humorous. I even liked them as a pair. Their chemistry was adorable and I think they were a natural fit together.
When I started the book, I waited on pins and needles for the adventure to begin. While I was happy to see our couple getting closer, I was disappointed at the pacing. We're halfway through the book before anything substantial actually happens. I wasn't tempted to put the book down but did wonder why the story seemed stalled.
And just when the romance begins to pick up, we're thrust into the covert mission and the romance takes a hit and the sparks start to wane. I don't think we get a real moment of passion until at least three-quarters into the book and even that moment is short and left me wanting. It's mostly just clues leading to more clues and Quinn hiding her crush on James. The plot seems to take over and leaves our couple's developing relationship in the dust. This wouldn't be a problem in a mystery or crime novel but since this is a romance, I expected a bit more focus to be on the actual romance. Perhaps, the next book of the series will be more balanced.
Despite my gripes, there was still a lot to like about this book. Quinn was a great female lead with intelligence and courage to spare. She was loyal to James even when the odds were stacked against them. Even though the plot was slow to build, it did eventually pick up and there were a few mild action scenes. The ending was sweet and setup for more adventures in the next book.
In closing...
A light read with likable characters. Four suns!