Title
: Awaken My Heart
Author:
Maria K. Alexander
Genre/Age
: Romance/Adult
Series
: Tangled Hearts (Book Three)
Publisher
: Wild Rose Press
Format
: ebook via The Romance Reviews
Rating
: ✺✺✺
✺
Links
:
Goodreads
Synopsis
:
Lies have a way of coming back to haunt you—a lesson Ashley O'Neil learns the hard way when she runs into the man she shared a steamy night with over fourteen years ago. Now tangled in a web of deception, she'll need to right a wrong and chance losing her heart to the very man she deceived.
An unexpected encounter with the woman he had a one-night stand with has thrown Detective Nick DiFrancesco for a loop. Recently divorced, he's cautious around women, but one look at Ashley has him considering taking a chance. Until he learns her secret…one that impacts him where it counts most—family.
When Nick's drug trafficking case goes south, a lead puts him in Ashley's path. With his family in danger and his heart on the line, he'll need to fight for justice and risk it all to the woman he's never forgotten.
**Disclaimer: I received a complimentary copy of this book.**
A fourteen year old secret rocks one man's world.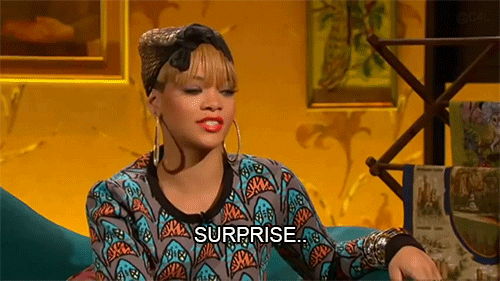 When newly-divorced Nick spots an old flame on the side of the road, he has no idea that it's the beginning of a wild ride that will turn his whole life upside down. Ashley hasn't only moved back home, but she's brought a big secret with her too. One that will require some adjustments for Nick's whole family and a whole lot of patience.
Ashley may still feel attracted to Nick but she's certain that any chance of romance between them will be impossible once he learns what she's kept from him for all of these years. The shame she feels is about to get even worse once everyone discovers the truth. Toss in a drug ring at the high school, a sibling rivalry, and a selfish ex-wife, and you have a recipe for disaster.
This book was a good read. I haven't read the others in the series but we get to meet those couples here. They are all related to Nick. And he sure does have a big and crazy family. I just love those. The louder the better. I enjoyed watching his interactions with them and definitely want to check out the other stories in this series.
If you can decipher from the book's blurb, there is something Ashley has kept from Nick for a long while. I won't say exactly what since the blurb leaves a little bit of mystery and I hate giving spoilers. But to be honest, I'd figured it out long before the book actually told me. I'm sure most readers will too.
I liked Nick and Ashley. Nick was a hard worker, passionate about his job, and devoted to his family. I cringed at some of his interactions with his daughter but I could understand her attitude. I remember what it was like to be a teen girl but then to have all of that thrust on her? Yikes. And Ashley did frustrate me a few times, but she had some self-esteem issues to work through. To be honest, the whole family could use some counseling. Or a whole lot of chocolate.
There was immediate chemistry between our couple and it continued to grow throughout the book. The romance in this story does have a nice amount of spice to it, but the plot is also very focused on the family dynamic. And when the fireworks did finally happen, it was a pretty good show. No complaints here.
The story was steadily paced and the ending made me tear up a little bit. There were a lot of problems for our pair to work through, both separate and together, but I thought it wrapped up nicely. I must say that I got really hungry for Italian food while reading this book. What I wouldn't give for some chicken parm right about now...

In closing...
A story about forgiveness and the strength of family. Four suns!