Title
: Ice Cold Mate
Author:
Antoinette Turner
Genre/Age
: Paranormal Romance/Erotica
Series
: Council of Wolves Series (Book Two)
Publisher
: Solstice Publishing
Format
: ebook via The Romance Reviews
Rating
: ✺✺✺
✺
Links
:
Goodreads
Synopsis
:
Elosia St Sacheverell didn't realise when she allowed herself to be dragged into a wolf shifter council meeting, some filthy dog would try to claim her as his mate. All she wanted to do was keep her coven safe. Xefren Beckett is like a bad smell that keeps turning up and telling her she belongs to him.
What's a girl to do when a hunky man wants to bite you?
Xefren Beckett can't believe his luck. There's nothing in their wolf shifter history about mating a vampyre. He has no doubt that Eloisa St Sacheverell is his mate. Not only does he have to win over the reluctant lady, he has to fend off her coven, keep her safe from her family, and find out who's kidnapping her people before she's the one that disappears.
His wolf wants him to tie her up and kill anyone that comes near. The man agrees, although he has better ideas of what to do with his tied up mate. All in a day's work for a brawny wolf.
This is Book #2 in the Council of Wolves series - this is not a stand alone.
**Disclaimer: I received a complimentary copy of this book.**
Definitely necessary to read these books in order...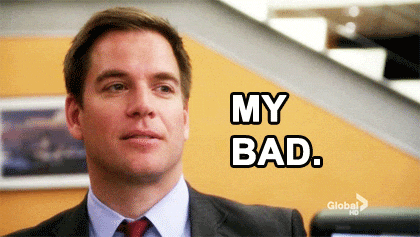 Elosia has enough to worry about with vampires missing from her coven and a traitor somewhere in her midst. The last thing she needs to add to her plate is a large shifter wolf with his possessive eyes on her. And the feelings he's causing her to have just by being close to her are distracting. But Elosia needs the wolf pack's help and having this man as her new bodyguard is a price she'll have to pay.
Xefren has found his mate. He has no doubt that the rigid vampire leader is destined to be his. Convincing her of this fact is a challenge he's ready for and the wolf inside him won't settle until she accepts their fate. However, it's hard to focus on wooing his woman when there are suspicious vampires lurking and a much larger scheme underway. He'll have to keep Elosia safe long enough to win her heart.
Time to confess that I haven't read the first book of this series. The blurb piqued my interest so much that I must have missed the last line that mentions this not being a standalone. That's only partly true, though. This is one of those series where each couple gets their own book but participate in an overall story arc that spans the entire series.
That means stuff happened in the first book that is pretty darn important to have known when this book started. I've done this to myself before so I realized in the very first chapter that I had made an oopsie. There were references to events that I didn't understand and a whole lot of characters introduced at once.
After a few chapters, I started to get the hang of the story. There were still a few scenes that I had to re-read to make sure I understood what was happening. This is one of those stories you really need to pay close attention to when reading. Clues are dropped here and there and I probably missed some because I definitely didn't see at least one of the twists coming. I was kept on my toes throughout the book and I'm perfectly fine with that.
Aside from the complex plot, the romance is smoking hot. The bickering between our couple in the beginning was highly entertaining and I was pleasantly surprised to see it continue all the way until the last page. This pair has chemistry in spades and the bedroom scenes? Let's just say I'm glad I waited until the kids went to bed to start reading this book.

In closing...
A paranormal story filled with shifters, vamps, witches, and fated mates. Four suns!