Title
: Wild Ride Cowboy
Author:
Maisey Yates
Genre/Age
: Contemporary Romance/Adult
Series
: Copper Ridge Series (Book Nine)
Publisher
: Harlequin books
Format
: ebook via NetGalley
Rating
: ✺✺✺
✺
Links
:
Goodreads
Synopsis
:
He's come back to Copper Ridge, Oregon, to keep a promise—even if it means losing his heart…
Putting down roots in Copper Ridge was never Alex Donnelly's intention. But if there's one thing the ex-military man knows, it's that life rarely unfolds as expected. If it did, his best friend and brother-in-arms would still be alive. And Alex wouldn't have inherited a ranch or responsibility for his late comrade's sister—a woman who, despite her inexperience, can bring tough-as-iron Alex to his knees.
Clara Campbell didn't ask for a hero to ride in and fix her ranch and her life. All she wants is the one thing stubborn, honorable Alex is reluctant to give: a chance to explore their intense chemistry. But Clara has a few lessons to teach him, too…about trusting his heart and his instincts, and letting love take him on the wildest adventure of all.
**Disclaimer: I received a complimentary copy of this book.**
A pair of loners learn to trust in themselves and each other.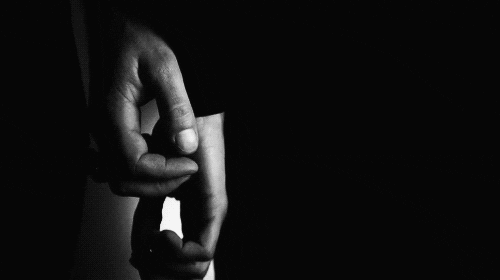 Alex has never had a steady life. Everyone he's ever dared to love has walked out on him. Joining the military gave him purpose and direction. But when his comrade dies in the heat of battle, Alex feels a need to honor his dead friend's wishes. And those include taking over a struggling ranch and the young lady who runs it.
Clara had no idea when her brother died that she would end up at Alex's mercy. According to the will, she's stuck with this man for at least a year. And despite her intentions to land another man, Clara can't deny the attraction she feels for the rugged rancher. If only she could convince him to trust in himself long enough to give their romance a chance.
Another brother has met his match. This is only the second book of the series that I've read but Alex is the third Donnelly to find his other half. I think I enjoyed this book just a little bit more than the last one, which told Cain's story.
I feel the need to mention that this (as well as the last one) are pretty long books. And they are definitely on the wordy side. The scene where our couple share their first kiss goes on for like an entire chapter. So I'm not exaggerating when I say it's long-winded. If you prefer books that get to the point, you might struggle with this one. I did a bit of skimming myself.
With that being said, the majority of the book was a pleasure to read. If you can get past the repeating thoughts, it's a really emotional story. Clara is inexperienced in many areas of life and you can really see her attempt to practically grow up overnight. And while Alex may have more street smarts, he is hopeless when it comes to relationships. The two balanced each other out pretty well.
The romance was hot and the chemistry between our couple was darn near explosive. The first kiss scene I mentioned above might have been wordy but it was also powerful. Every love scene between our couple seemed to further deepen their connection. The couple really had to work for their relationship but watching it come together was satisfying.

In closing...
The third brother has given his heart away. Liam? You're next, buddy! Four suns!