Title
: The Boy I Hate
Author:
Taylor Sullivan
Genre/Age
: Contemporary Romance/NA
Series
: None
Publisher
: Good House Publishing
Format
: ebook via YA/NA Bookshelf
Rating
: ✺✺✺
✺
Links
:
Goodreads
Synopsis
:
Samantha Smiles and Renee Montgomery have been best friends for over a decade. They've shared laughs, secrets, and a mutual hatred for one person: Tristan Montgomery, Renee's older brother. He was the guy every girl wanted, and every guy wanted to be, and it wasn't uncommon they'd befriend his little sister just to get closer to him. Which was exactly how Samantha became Renee's saving grace. She was the only girl Renee could trust not to fall in love with her older brother.
Until the one night Samantha spent with him alone, leaving her questioning everything she'd ever known about the blond headed heart-throb.
Years later, Renee asks Samantha to be her maid of honor. With no other option, Samantha is forced to drive cross-country with the focus of their teenage ire.
He was her first kiss.
Her only secret.
Can Samantha survive the trip cross-country with the reckless Tristan Montgomery? The guy who did what he wanted, whenever he wanted, without worry for tomorrow? Or will she discover a different side of him. One that's sweet, funny, and maybe a little bit vulnerable. And fall completely and helplessly in love for the first time in her adult life with the one man who could cause her to lose her best friend forever?
**Disclaimer: I received a complimentary copy of this book.**
This was a pretty good read!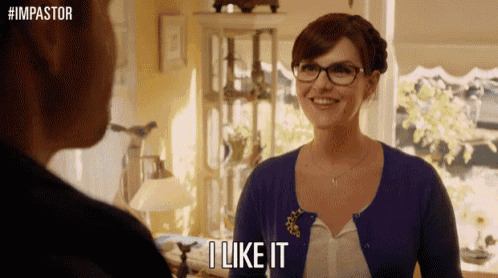 FYI: I've seen some other reviewers mention that the heroine is still with her boyfriend for over half of the book. That's true, however, she is already questioning the relationship long before she reconnects with the story's hero. And she DOES break off things with the BF the moment she realizes she has real feelings for Tristan and that her current relationship is going nowhere.
I can't stand stories with cheating and this isn't one of those, thankfully. This is a very realistic rendition of a very plausible storyline and something that happens to lots of people. While some readers may not like it, this isn't unheard of. In one of my favorite movies, Sweet Home Alabama, the heroine is engaged to another man for about 95% of the movie. It isn't until she comes face-to-face with her ex that she realizes where her heart truly lies. So to say that this isn't a good story simply because she didn't immediately dump her BF at the beginning of the story is just utter nonsense.
Now for my review, I will keep it short and sweet. I loved the idea of this story. I'm a big fan of the forbidden love themes and best friend's brother is definitely one of those. I enjoyed seeing the flashbacks since they filled in a lot of the gaps in the story. But I would have probably liked it more if it had been dual POV and we had gotten to see Tristan's side of things.
I liked Tristan's character even though I grew tired of hearing how 'great' he was by the end of the book. Samantha was a tougher character to like because while I felt terrible for her in regards to her boyfriend, I also couldn't understand why she was so terrified for her friend to learn about her feelings for Tristan. Sam kept making decisions based on what would be best for other people instead of what was best for her. She did eventually figure it out but was still apologetic for her feelings. I hate seeing women so weak when it comes to their own happiness but I also found this part of the story to be realistic. I know people who do that in real life.
As for the romance, I felt our couple's chemistry pretty early on. I liked that Tristan felt he could be himself more around Sam and that she was able to open up to him about things that she couldn't with her boyfriend. They helped to bring each other out of their 'funks'. I could feel the tension between them practically oozing from the digital pages. When they did move into intimate territory, I felt it was genuine and had a lot of steam.
In closing...
I would definitely be open to reading more from this author. Four suns!