Title
: To Stop a Shadow
Author:
Carrie Pulkinen
Genre/Age
: Paranormal Romance/Adult
Series
: Spirit Chasers (Book Two)
Publisher
: Self-published
Format
: ebook via Author
Rating
: ✺✺✺
✺
✺
Links
:
Goodreads
Synopsis
:
Trent's heart may belong to Tina, but a shadow demon is after his soul.
Trent Austin is a successful, big-city lawyer. The last thing he needs is the burden of a run-down house in the suburbs. But when his crazy uncle dies and leaves his estate to Trent, he soon learns he's inherited a lot more than a Victorian mansion. He's got to get rid of the house--and the ghosts that came with it--before it kills him.
Tina Sanders is the best real estate agent in Michigan, so she shouldn't be surprised when Trent calls her to sell his uncle's house. But she hasn't spoken to Trent since she dumped him three months ago. Her fear of commitment forced her to sideline Trent to the friend-zone, but the flames rekindle as soon as she sees him again. Despite her better judgement, she accepts the job and soon discovers her connection to the house runs deeper than the sexy lawyer who owns it.
Something in that house wants Trent dead. As he battles to win the affections of the sultry real estate agent, he's also fighting for his life.
To Stop a Shadow is a steamy paranormal romance with a guaranteed happily ever after, recommended for readers 18+
**Disclaimer: I received a complimentary copy of this book.**
Spooky fun and steamy romance!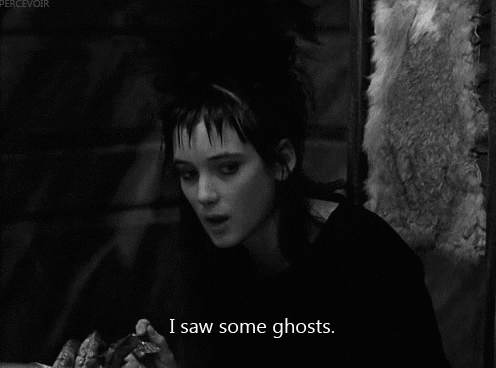 When Trent inherits a spooky house, he wants rid of it as soon as possible. Of course, that means contacting the one woman who has eluded him in the past. And just when she walks back into his life, his very existence is threatened by a demon who haunts the home. Tina tries to fight her attraction to Trent, yet there is something about the man--and the house--that calls to her soul. But there will be no happy ending for either of them until the demon is vanquished.
I've grown quite fond of this author and her ability to weave a fantastic story with paranormal and romance. Her books are always filled with both and well-balanced. This was no exception. It came as a surprise since the first book of the series started out as a standalone, but I think there is definitely plenty of material here for more books.
In this story, we meet a pair who have had a brief romantic history with each other. So there is a level of familiarity here and the attraction has already been established. I don't think you'll be missing out on anything by skipping the first book, but just know that the couple's feelings might feel more genuine to you if you do read these in order. Besides, the first book was great too and well worth the read!
I loved both of these characters. I didn't quite understand Tina's resistance to a relationship in the beginning, but it's explained as the story progresses and does make a lot of sense. Trent isn't the typical knight in shining armor since he also suffers from a serious ailment (which I won't give away because it plays a pretty big part of the paranormal angle of the book). Like the first book of the series, these characters are flawed and all the more realistic for it.
As for the plot and the paranormal, I think it was perfectly done. The more I learned about the house, the more interesting it became. I loved the couple's relationship with the coat rack. I chuckled a few times when they spoke to it like it was a person. And the ghosts/demon element was plenty spooky enough to make this the perfect October read.

In closing...
I can't wait to see what happens next and I hope that it's Gage's turn to meet his match and a ghost or two! Five suns!