Title
: Love on the Forbidden Side
Author:
Mariah Ankenman
Genre/Age
: Contemporary Romance/Adult
Series
: Peak Town Colorado (Book Four)
Publisher
: Wild Rose Press
Format
: ebook via Author
Rating
: ✺✺✺
✺
✺
Links
:
Goodreads
Synopsis
:
Assistant District Attorney Julie Ryder plans to hide out at her brother's ranch house in Peak Town, Colorado after a killer she put away escapes. Hoping for a little peace and quiet, what she gets instead is hot and bothered when she discovers the good sheriff is gone, and his sexy best friend is house-sitting.
FBI agent Liam Graham is on medical leave after a career-jeopardizing injury. He's taking the time to rethink his professional choices while watching his buddy's place, but he never expected to watch the guy's sister, too. Julie is a fiery ball of sweet temptation he's been denying himself for years.
When she finally reveals the real reason for her visit to Peak Town, Liam does everything in his power to keep her safe. But with his focus on protecting her body, Liam fears he may lose his heart.
**Disclaimer: I received a complimentary copy of this book.**
Jake Ryder's best friend just gave him a run for his money!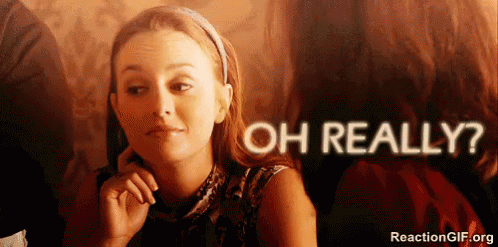 I knew this was going to be a steamy ride as soon as I saw who was being featured in this book. Our resident FBI agent and Jake's little lawyer sister? Yes, please. I wanted this pair to come together from the first time I saw them share a scene. And this book certainly didn't disappoint.
Julie is in hiding after one of the criminals she's helped put behind bars has escaped from custody. It won't be hard for him to find out where she lives so her best bet is to escape to Peak Town, Colorado, and stay at her brother's home. He's off getting hitched anyway, so he won't have to find out that she's the target of a nasty murderer.
Except, when Julie arrives, she quickly (and rather shockingly) discovers that she isn't alone in her old family home. Her brother's best friend is there, staying in the same house and being rather cryptic about his own reason for being there. Neither of them want to admit the truth as to what brought them to Peak Town, but both of them can sense their sizzling chemistry.
Being stuck in the same house with Liam is exactly the distraction that Julie needs and she's determined to show him just how well the fit together, once and for all.
It's just too bad that Liam still thinks of her as his best friend's sister--completely off limits. He's just as determined to keep their relationship friendly with no benefits. *sad face* But Julie won't give up until she has Liam right where she wants him, preferably in her arms. That is, if they can escape the killer on the loose...
So far, I've loved every book in this series. Each couple has been a good fit for each other and every story was unique even though all of them had an element of suspense woven in. I think that Jake is still my favorite male lead, but Liam almost beat him out of his spot. It was super close. Though, I wouldn't mind being locked in a room with either of them. Or both. *wink*
I loved Julie's determination and courage to go after what she wanted. Liam was a strong hero with a naughty side and soft heart toward the woman he's longed for. It was a little frustrating watching him skirt around their attraction and her obvious attempts to get his attention. In the end, I loved the way they came together and fought side by side. I could see this pair working together in the future.
The romance was hot with lots of tension building throughout the story. It was quick paced and I flew through it in a single evening, loving every minute. The suspense angle wasn't overpowering, though I definitely hated the villain from the moment I met him. This author is just as good at writing bad guys as she is writing steamy romance. I highly recommend this series.

In closing...
I'm not sure if there is more to come for Peak Town, though I do want to see what happens with a certain poor baker and his long-distance love. Five suns!