Title
: The Heiress's Deception
Author:
Christi Caldwell
Genre/Age
: Historical Romance/Adult
Series
: Sinful Brides (Book Four)
Publisher
: Montlake Romance
Format
: ebook via Goodreads Giveaway
Rating
: ✺✺✺
✺
Links
:
Goodreads
Synopsis
:
In the final installment of USA Today bestselling author Christi Caldwell's Sinful Brides series, a runaway heiress entrusts her fate to the man she betrayed.
Lady Eve Pruitt has never forgotten her childhood friend, the young pickpocket Calum, who she feared had been condemned to the gallows. Now, years later, Eve is the one in danger. Her brother, made desperate by gambling debts, threatens to steal her inheritance, and Eve has no choice but to run.
Under an assumed name, she takes a job as a bookkeeper at the notorious Hell and Sin Club. Nothing in this bawdy den shocks her more than discovering that her employer is none other than Calum. Keeping her identity a secret is one thing—but hiding her feelings for him is another.
As Calum becomes increasingly taken with the strangely haunting beauty, he looks forward to exposing her mysteries. But when her masquerade is revealed, it's left to Eve to prove that her desire for him is no deception.
**Disclaimer: I received a complimentary copy of this book.**
She finds the boy she thought she'd lost forever.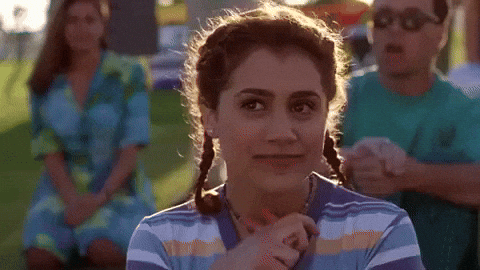 Eve needs a place to hide from her greedy brother and his dangerous friend who wish to trap her in a loveless marriage just so they can steal her dowry. Masquerading as a bookkeeper and hiding in a gaming hell? Not exactly the best idea for a lady of the ton. Her reputation is the last thing on her mind after she discovers the owner of the hell is a man she thought was dead.
Calum should have hung from the gallows, but he was lucky to have been rescued by his street family. And he's come a long way from the street urchin he once was. Now one of the owners of a popular gaming hell, he knows people rely on their business. So when the mysterious new bookkeeper threatens his sense of safety, he has to keep an eye on her. Until he learns just who the woman really is. Can he protect her, his business, and his heart from all who threaten them?
The previous book blew me away. I loved everything about it. I went into this one hoping the magic would continue. Did I like it? Absolutely. As much as the previous book? Well, not quite. I think this book was missing some of the elements the one before it had. One of those things was humor. There just wasn't a lot of it in this story, which was pretty sad at times and really did need something to lighten it up.
Another thing that I think this story was lacking was the family angle with the brothers. Adair was the only brother who was even present in this entire book. We do see Helena, the sister, but only in a few brief scenes. So we didn't get to see much in the way of brotherly interaction, which is where I think we got most of our comic relief in the last book anyway. I missed it.
That's not to say that there was anything wrong with the book. Other readers may not even care that this book was on the grim side. I just hoped for a little something to ease the tension that came with our heroine who feared for her safety and our hero who was incredibly suspicious about her behavior.
The romance was slow burning, even if there were some stolen kisses along the way. It took our characters a while to really grow to understand each other and learn to trust one another. I don't mind this since I'd much prefer it over insta-love or one with no previous connection. Our couple had a history, even though it was a painful one. I loved watching the pair come back together.

In closing...
This appears to be the last installment of the series, even though there is still a brother without a match. What about Adair? I personally thought he would end up with the sister of the owner to their rival gaming hell. Either way, I hope his story is told. Four suns!