Title
: The Rogue's Wager
Author:
Christi Caldwell
Genre/Age
: Historical Romance/Adult
Series
: Sinful Brides (Book One)
Publisher
: Montlake Publishing
Format
: ebook via KindleUnlimited
Rating
: ✺✺✺
✺.5
Links
:
Goodreads
Synopsis
:
Lord Robert Dennington, the Marquess of Westfield, has long reveled in the freedom afforded him as the ducal heir. He knows he must someday do right by the Somerset line, but he's in no hurry to give up his carefree existence.
Helena Banbury is a bookkeeper in a gentleman's gambling club, adept at analyzing numbers and accounts but helpless for lack of influence. She's never belonged among the nobility on the gaming hell floors, but neither does she feel completely herself among the men who run the Hell and Sin Club, despite the fact that they are family. The once-illiterate girl from the streets wants more than the gilded walls her protective cage can offer.
When Robert mistakenly enters her chambers one night, Helena is forced out of her predictable life and thrust into the glittering world of Society. Will the charms of the marquess prove more perilous than any danger she ever knew on the streets?
**Disclaimer: I received a complimentary copy of this book.**
Rule #1: Don't get drunk and fall asleep in a stranger's bed...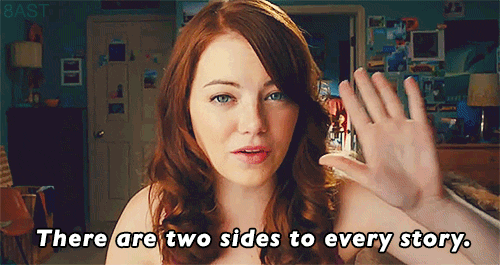 Helena is a strong woman, but her overbearing brothers have made it impossible for her to have any sense of independence while she's stuck in their gaming hell. As the business' bookkeeper, she doesn't interact with the customers or deal with the vendors, though she knows she can be more of an asset to them. Then one night, her world is turned upside down.
Robert was stunned to learn that their family's finances are in shambles and he might have gotten a little drunk after hearing the news. He also just may have stumbled into the wrong area of the gaming hell and into the presence of a young woman who definitely doesn't intend to pamper him because of his title. In fact, she could care less about his money or power. And then he wakes up in her bed. Uh oh.
When her brothers discover what happened, Helena is sent away to live with her biological father and the man even lays a dowry on her head. Afraid that men will begin to chase her for her dowry, Helena makes a deal with the one man who is responsible for this whole situation in the first place. Robert agrees to pretend to court her, but as he gets to know the lady, he starts to wonder if there is a real future for them after all.
I'm finally reading the first book of this series. To be honest, I feel like Helena is the one I know the least about, after reading books three and four. So when I started this one, I didn't really have an idea of where the story was going. It left a good dose of surprise there and I really enjoyed this book because of it.
I was hoping that this book would explain the entire story of how Helena and Ryker came to be raised in St. Giles and what went down with their mother in the beginning. It did give some backstory, but I still needed more. Ryker and Helena meet with their biological father and I was surprised to see that they already knew who he was. That whole reunion must have happened in another book, though I have no idea which one.
Other than that, it wasn't really a difficult book to follow. There is some action here and there and our couple had a surprisingly good amount of time together. I loved this pair from the start. Robert's drunken teasing of Helena was entertaining and so was their courting. I liked both of the characters quite a bit.
The only thing I'm finding that bothers me in this series is that the men don't find any of the women attractive. They sure don't look anything like the models on the book covers. And why does everyone have to have a large scar on their face? Most of them do. It starts to feel repetitive when the characters all seem to look alike and think alike.

In closing...
I have one more book to go and I'm really looking forward to Ryker's story. 4.5 suns!