Title
: New Moon
Author:
Lisa Kessler
Genre/Age
: Paranormal Romance/Adult
Series
: Moon (Book Eight)
Publisher
: Entangled Publishing
Format
: ebook via The Romance Reviews
Rating
: ✺✺✺
✺
✺
Links
:
Goodreads
Synopsis
:
Sometimes Fate plays dirty...
Jaguar shifter Sebastian Severino is an enigma. He lives alone, works alone, and will die alone. But the night he's attacked by a female werewolf, nothing will ever be the same. And when his young niece is kidnapped, Sebastian, the deadliest assassin Nero has ever produced, will be forced to choose a side...
Isabelle Wood has never taken the easy path. As a bounty hunter and now a bitten werewolf without a mate, she's searching for answers to her father's disappearance while helping to lead an Alphaless Pack. The night she gets the opportunity to take out their enemy, with her blade at his throat, her wolf discovers her mate in the last person she can be with.
**Disclaimer: I received a complimentary copy of this book.**
This book was awesome!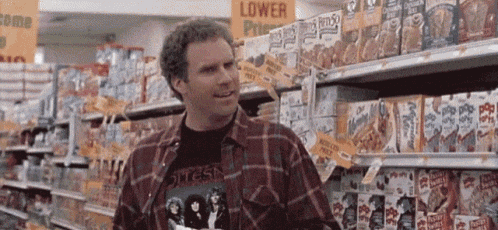 I knew the moment I saw which characters were featured in this book that it was going to be great. We have an assassin who always seems to have a hand in everything being paired with a bounty hunter who is on a mission to uncover the truth.
I haven't really gotten to know Sebastian well in the last two books, but I could tell that he was a complex person with secrets to share. He reminds me a little of Klaus from the Vampire Diaries. He's sexy and extremely lethal, but you know he'll open his heart up to the right woman.
Isabelle is no weakling, though. She's a bounty hunter and sharp as a tack. Her world goes a little crazy when she realizes the man she's trying to kill is none other than her destined mate. The one man she could no longer bring herself to harm, even though she suspects him of being involved in the death of her parents. It's a slipper slope, this love and hate stuff.
We also have a pretty intense plot here, with Sebastian's ruthless father being at the root of everyone's problems in this series. That man is vicious and will stop at nothing to get what he wants. Sebastian has quite a tough reputation of his own. We learn more about his life in his father's organization and what he's truly been up to all of this time.
I think that even with the heavy plot, we have a lot of good one-on-one time with our couple. In fact, I was surprised to see how well the pair was able to come together. Sebastian was a surprisingly endearing character and Isabelle impressed me too. I think this was a perfect match and I rooted for them from the very first page.
The romance was different in this book, in a way. Maybe it was the impending doom feeling that overshadowed everything, even the naughty time. I didn't mind it, either way. I thought the relationship between our couple was nicely done and the storyline was very well-written with great pacing. I really can't say anything bad about it at all.

In closing...
I'm looking forward to seeing who is next to find their mate. And I definitely need to read earlier books in this series. Five suns!