Author: Effie Kammenou
Narrators: Emily Lawrence
Length: 17 hours 22 minutes
Publisher: Effie Kammenou
Released: Dec. 1, 2017
Genre: Contemporary Romance



In the year 1956, Anastacia Fotopoulos finds herself pregnant and betrayed, fleeing from a bad marriage. With the love and support of her dear friends Stavros and Soula Papadakis, Ana is able to face the challenges of single motherhood. Left with emotional wounds, she resists her growing affection for Alexandros Giannakos, an old acquaintance. But his persistence and unconditional love for Ana and her child is eventually rewarded and his love is returned. In a misguided, but well-intentioned effort to protect the ones they love, both Ana and Alex keep secrets - ones that could threaten the delicate balance of their family.

The story continues in the 1970's as Dean and Demi Papadakis, and Sophia Giannakos attempt to negotiate between two cultures. Now Greek-American teenagers, Sophia and Dean, who have shared a special connection since childhood, become lovers. Sophia is shattered when Dean rebels against the pressure his father places on him to uphold his Greek heritage and hides his feelings for her. When he pulls away from his family, culture and ultimately his love for her, Sophia is left with no choice but to find a life different from the one she'd hoped for.

EVANTHIA'S GIFT is a multigenerational love story spanning fifty years and crossing two continents, chronicling the lives that unify two families.






Effie Kammenou is a first generation Greek-American who lives on Long Island with her husband and two daughters. When she's not writing, or posting recipes on her food blog, cheffieskitchen.wordpress.com, you can find her entertaining family and friends.
Evanthia's Gift: Book One in The Gift Saga was a 2016 Readers Favorite Awards finalist in the women's fiction category. Waiting for Aegina: Book Two in The Gift Saga is Kammenou's latest release. For updates on the release of Book Three, the conclusion of The Gift Saga, follow Effie on Twitter, Facebook or Amazon.

Emily is an actor and writer passionate about bringing stories to life. Her greatest strength as a performer is her ability to bring herself to the role, creating a wide range of emotionally resonant performances that leap off the page, stage, or screen. Her favorite characters are complicated, conflicted, and still searching for their inner truths. Emily's passion for her work is complimented by her persistence, resilience, and inexhaustible work ethic. She's narrated more than 160 audiobooks, half of which were USA Today or New York Times bestsellers, and has also worked in film, television, and theater. Born and raised in New York, Emily moved to Los Angeles shortly after receiving her BFA in drama from New York University's Tisch School of the Arts. She also had the privilege of living in London while studying at the Royal Academy of Dramatic Art (RADA).
​Emily's greatest loves are acting and reading, so narrating audiobooks is a dream come true. Her other passions include traveling, LARPing, aerial circus, and chocolate.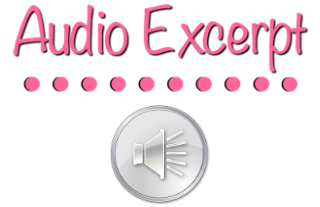 Evanthia's Gift Giveaway: $25 Amazon Gift Card