Title
: Daemon Deception
Author:
Mariah Ankenman
Genre/Age
: Paranormal Romance/Adult
Series
: Daemon (Book Two)
Publisher
: Wild Rose Press
Format
: ebook via Author
Rating
: ✺✺✺
✺
Links
:
Goodreads
Synopsis
:
As a witch, and one of the smartest scientists around, Celia's job is to help the Enforcers defeat evil. Her latest task is to decipher the new language of the Kakodaemons. It should be easy, but she finds it nearly impossible with the demanding, frustratingly attractive council head breathing down her neck.
Euadaemon Damien has been called tough, but he's tasked with protecting the innocent and war is brewing. He recruits Celia Dahl. Though he needs her brain, he finds much more about the sexy woman appealing.
As they work together, they find themselves engaged in more than just a working relationship. But even those closest can hide dark deceptions. Celia and Damien discover sacrifices must be made if there is hope for humanity and love.
**Disclaimer: I received a complimentary copy of this book.**
Brilliant witch meets warrior...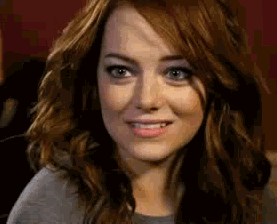 Celia has been working her tail off, trying to decipher an enemy language that keeps changing. It doesn't help that her handsome--yet overbearing--temporary boss has been hounding her to get it done. It's critical that the language be cracked to stop an army of evil from terrorizing the world. And it doesn't help that her boss is highly distracting in the most delicious of ways.
Damien's days are usually spent keeping his region in check and battling monsters. And deep down, he's still hopeful that he'll find his Tira--his one true mate. In the meantime, he doesn't mind having a taste of the gorgeous woman locked away in her office. But just when the couple's love affair begins, their relationship is threatened and secrets are exposed.
I hate when work gets so overwhelming that it interferes with my reading. It took me several days to finish this book because I had to read a few chapters in between my adult-ing duties. And then, of course, my two-year-old has to go and get sick on me. Needless to say, it's been a rough week. But this book kept me chugging along.
This was a fun paranormal romance with a variety of supernatural creatures featured. I love reading about witches and our heroine is both a witch and a scientist. Pretty cool mixture of traits. She's also a bit of a genius, so there's no helpless female here. I can appreciate that. There is a bit of instalove, since our pair spend a short amount of time together before falling right in love, but that's common with a paranormal mate theme.
The romance was both steamy and sweet as our heroine has a tragic past and had never been in an intimate relationship of this kind before. When she revealed her history, my heart ached for her. But Damien didn't treat her like a piece of glass. We get plenty of spice here. There was also an emotional connection between the two which was well-written and believable. They meshed well.
The villains are wicked and unpredictable. I was nervous while reading because I knew something big was going to happen. And it did. Boy, that twist made me gasp. There is a nice dose of action here, but nothing to heavy or graphic. It had a good balance. The plot sets up more to come and I have a feeling our new trainee might be the next one to meet her match.
In closing...
The second couple finds their Tira and a cruel enemy is ready to unleash chaos. Four suns!