Title
: Out of Bounds
Author:
Hazel Kelly
Genre/Age
: Contemporary Romance/NA
Series
: Soulmates Series (Book Five)
Publisher
: Self-published
Format
: ebook via Author
Rating
: ✺✺✺
✺
✺
Links
:
Goodreads
Synopsis
:
I thought he was joking when he asked me out.

It was only after I laughed in his face that I realized he was serious.

But what was I supposed to do? It was my first day of high school, and I was already on the verge of a breakdown. The last thing I was prepared for was attention from boys like him… Popular boys with wide smiles and sparkly eyes and hair worthy of its own magazine spread.

I'd always been invisible to guys like that.

But the moment was fleeting, and as soon as I laughed at him, I went back to being invisible... as did the debilitating crush I had on him.

Looking back, though, that split second probably altered the course of my whole life.

The inappropriate, relentless feelings I had for him gave me insight into the angst and unrequited love that featured time and time again in the books I loved most, books that always seemed to be about people who were forced to hide their deepest desires.

I loved stories and words before that moment, but when Luke Hudson looked at me like I was the only girl in the room, everything changed. It made me feel like my life was a story, a story worth telling.

Of course, like all the most interesting fantasies, mine had to be kept secret, so I distracted myself by studying and sharing the stories of others.

But I never stopped wondering what would happen if I turned the page on my own.

I didn't dare, though, because I knew there were only two ways in which the most wonderful love stories could end: ecstatic happiness or pitiless tragedy.

And I wasn't sure I could handle either of them. So I kept my curious feelings to myself and did my best to keep Luke in the dark.

But like all athletes, his persistence was hard to compete with, and it seemed no matter where I tried to hide, he'd always come find me…and turn the light on.
 
**Authors note: This standalone romantic comedy contains no cliffhanger, no cheating, and an ending that will leave you smiling so hard it hurts.
**Disclaimer: I received a complimentary copy of this book.**
This could be my favorite of the Soulmates Series, yet!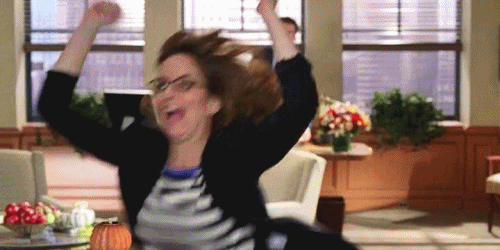 If you follow my blog, you've seen that I have reviewed and loved this series. Every. Single. One of them. Hazel Kelly was one of my top favorite authors of 2016 and I'm happy to say that she's on the fast track to winning that award this year, too.
Rosie is excited to start college even if she does have a few lingering regrets following her onto campus. And the biggest one is a handsome football player who she rejected without realizing it. The mistake has plagued her ever since. But when her professor suggests that she interview an athlete for her journalism paper, she sees an opportunity in waiting.
Luke can't agree to Rosie's request fast enough. He's been looking for a way to get closer to her ever since she laughed in his face when he asked her out. Sure, they had been kids and he should have gotten over it by now. Gotten over her. But he hasn't and he doesn't really want to. He wants to make Rosie his and demanding she go to dinner with him in exchange for the interview just might be his way in.
While Rosie knows it isn't a good idea to mix schoolwork with pleasure, it isn't long before she finds herself falling right into Luke's waiting arms. With little regret and a smile on her face, too. However, nothing is ever this easy and both Luke and Rosie have troubles they have to overcome before either of them will be in any position to turn their fling into something else. Something long-lasting. What they both really want.
Oh, how I simply loved this book. Let me count the ways...
Rosie was adorable yet had a feisty side to her that I could admire. She knows she's different from the average girl but doesn't let that convince her that she isn't as worthy as the rest. She knows what she wants and isn't afraid to go after it. I love a strong heroine who is independent but appreciates the partnership that being with a man can bring. Strong women are even stronger with the right man.
And Luke sure was the right man. For anyone. I mean, I could have fallen in love with this guy. I just might have. Don't judge me. He was such a layered yet completely relatable character. The bearer of a lot of burden whose success could make or break the future of his family. That's a lot to take on for a young man but he does it without question. He's loyal, thoughtful, affectionate, and downright hilarious. Such a great combination.
Speaking of combos, Luke and Rosie were quite the pair. Their chemistry was undeniable. I loved every scene they were in together, including the flashbacks. And the romance between them was fiery hot. I'm glad I read this book while alone because I might have needed to fan myself a few times. But it wasn't just sex. These two characters really defined the Soulmates Series. They were perfect together and entirely complimentary of each other. I just loved them as a couple.
I also love the fact that Hazel Kelly's stories never feel forced or contrived. There isn't unnecessary or unrealistic conflict thrown at our couples like I've found in a lot of books I read. Don't worry; there are still problems for the couple to work through. But this book didn't follow the typical romance novel formula. For that, I'm so very grateful. It's always a breath of fresh air to read one of these books and Hazel Kelly has yet to prove me wrong!

In closing...
I hope this series never ends! Five absolutely-fan-fucking-tastic suns!